Transform and Optimize Your HR Management with Dynamics 365
by admin / May 04, 2021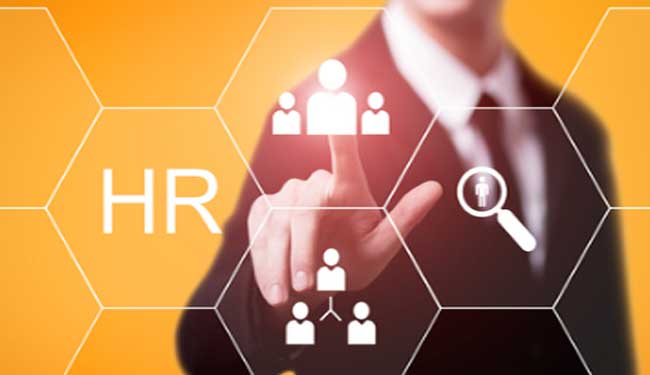 Microsoft Dynamics 365 is considered as one of the significant solutions for your entire business management. It helps a firm to connect with each and every branch like financials, sales, operations and more to build coherence within the company only for better decision-making. Along with Microsoft Dynamics 365 execution, one can effectively tailor, extend and also generate the application based on the requirements of the business.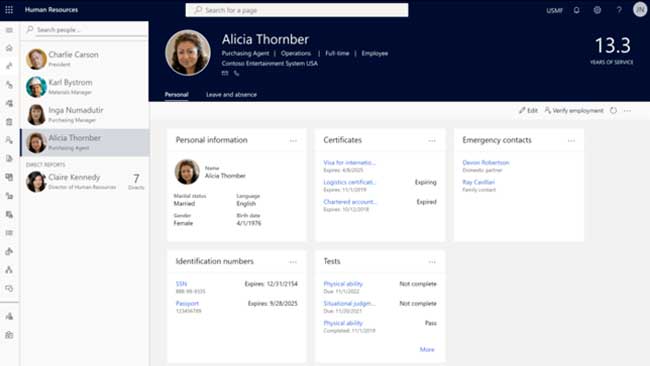 Microsoft Dynamics 365 Human Resources, which is also considered as Dynamics 365 for talent empowers the entire HR team to land top candidates and accelerate their success. Human resources or HRMS software has come a long way from on-premises payroll. With the help of this software, one can make sure that everyone gets paid on time. It also helps to track the time and attendance of employees in the company.
How to Transform Employee Experiences?
All of the modern companies should hire, onboard and also retain people who can easily deliver the impactful results. With the assistance of Dynamics 365 Human Resources, transforming the company's candidate and employee experience becomes easier. Using the power of Dynamics 365 Human Resources will be able to modernize the process of attracting, hiring, on boarding and retaining the people.
Promote employee connections with other employee profiles, which contain skills, career accomplishments, certifications, and interests.
It also enables self-service for letting employees handle the training, profile updates, performance-tracking, and time-off requests.
Authorize managers with the team performance data, and assisting optimizes team impact. It also helps to address any immediate concerns.
Assist all the employees to grow with the certification and training track. You can also watch your team learn faster by adding Dynamics 365 guides.
Optimize the Entire HR Programs
Dynamics 365 can simplify leaves and absence reporting by generating compliant as well as competitive programs.
This generates the ultimate compensation programs based upon defined guidelines and simply adjust individually or in mass for automating the company-wide rollouts.
This also redefines the advantages of administration with flexible, configurable self-service enrolment tools.
Deliver budgets, payroll, and tax filings by integrating payroll providers.
Dynamics 365 and Its Effectiveness on Human Resources
Dynamics 365 human resources are known as one of the end-to-end HR solution, which supports you from hiring and on boarding employee.
Hire the Right People – This is a collaborative solution, which offers you the detailed information. Moreover, this also helps to offer the candidates a simple portal and great experience.
Increase Organizational Agility – Prosper as your business changes with the secure, adaptable, and scalable HR solution, which is absolutely simple to extend, tailor, and connect to your current systems. Enhance the efficiency and productivity with automated processes, workflows, and task management.
Transform Employee Experiences– Empower each and every employee with the mobile, modern and self-service experiences. This also enables information access, guidance learning and also execution without any kind of intervention from HR. Enable self-service for assisting the employees in managing profile updates, training, performance-tracking, goal setting and time-off requests.
The motivation for the Elevated Performance
There is a very famous saying in the business, which says that no business software solution is capable of telling the secret to inspire your employees. Dynamics 365 actually delivers you with some of the useful and effective tools to gauge their performance, personality and ambitions as accurately as possible. Improved communication and better motivation are accomplished with the self-serving portals. Dynamic 365 permit the managers to guide and support properly by providing channels for immediate feedback.
Enriched Talent Engagement
Once you hire the correct resource and retain them, you are going to get lots of advantages. In recent days, the employees want to work with companies where they are well-structured to their very best and also make a massive impact on accelerating their career growth. In order to boost employee success, Dynamics 365 is mainly created to accelerate time-to-impact processes. They also try to layout the correct expectation and offer information to get started.
Business Experts Gulf is one of the popular and reputed companies. We mainly wish to become one of the top Microsoft Dynamics Partners in the region within a short time. In fact, our mission orbits around gaining an intimate understanding of our partners' & customers' requirements and operations.