Microsoft Dynamics 365 Customer Services Dubai, UAE
Get More Customers by Providing Quality Services with Microsoft Dynamics 365 Customer Services in Dubai, UAE | Middle East | GCC and Gulf Countries.
We are Microsoft Dynamics 365 Gold Partner
Dynamics 365 Customer Services
Microsoft Dynamics 365 Customer Service, The journey of acquiring a customer is not an easy task; the same is the journey to maintain the customer in our business. The success of a company depends on how happy their customers are.
Be proactive. Dynamics 365 for Customer service helps you better understand how your customers are tracking and in what way are you assisting them.
Microsoft Dynamics 365 Customer Services streamlines customer engagement and optimizes customer service agents' productivity leaving the company with increased sales and profits. 
In order to provide all information about services and products, one needs to opt for a flexible and adaptable customer services software solution. Microsoft Dynamics 365 Customer Services eliminates any glitches between customers and agents. 
Every business requires customers to begin with, and success is also dependent on how customers are treated. That is why large organizations make sure to opt for the best customer relationship management software. Dubai's No.1 CRM software solution is Microsoft Dynamics 365 Customer Services by BEMEA. 
Promote brand awareness and customer loyalty at the same time with Microsoft Dynamics 365 Customer Services.

Allow your employees to unify and streamline data and technology to provide an enhanced customer experience. 

Provide AI tools and customized solutions to customer care agents to work without pressure.

Allow your agents to handle multiple issues at the same time without making any human error.

Increase agent productivity and provide satisfaction with a single platform.
How BEMEA Helps in Organizations to Improve Customer Engagement?
Exceeded Support:

Dynamics 365 Customer Services improves the organization's CRM by providing AI-powered virtual agents who are ready to assist customers with the right solution at the right time. Agents and experts can share knowledge among themselves and with customers – providing the two-way benefit of happy customers and productive agents.

Promote Personalized Customer Services and Engagements:

Customer care agents can get all information and details of customers hence, providing the accurate solution for every problem. Agents acquire to see customer insights and provide information and guidance over chats, voice, Facebook Messenger and WhatsApp. Agents can forecast customer needs and want by visiting their complete history.

Access to AI Tools:

AI tools and recommendations allow the agents to solve customers' issues faster and with accuracy. Agents can also handle multiple customers and problems quickly and error-free. Microsoft Team integration can solve a single issue with various members' involvement from anywhere over any device.

See Latest Trends:

Understand customers by seeing the latest and updated trends and insights to better understand the market condition. This also gives agents new and service-relevant topics to guide the customer better than before.

Enhance Customer Experience with Voice Channel:

Connect customers to the issue-specific agent in order to solve customer issues faster than ever.
Grow Your Business with Business Expert Gulf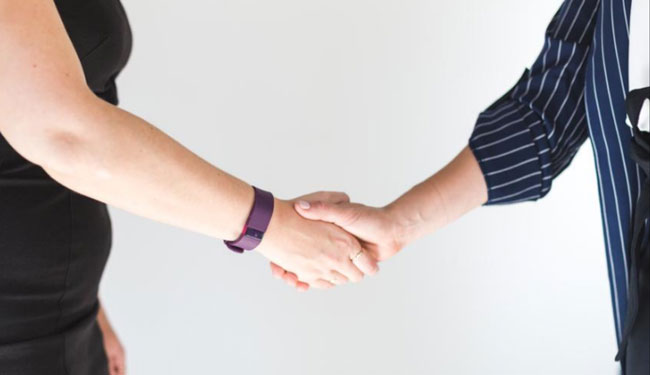 Key Benefits Of Microsoft Dynamics 365 For Customer Service
Empower Agents: Agents are provided with customer service mobile application that provides a single view of all information which can be viewed on desktop as well as mobile device.

Data Intelligence: With an interactive dashboard and visualization, you can analyze the trends and opportunities.

Self Service: Provides customers with a knowledge base portal and community forum, whenever and wherever assistance is needed.
Critical Capabilities of Dynamics 365 Customer Services
Provide value to your customers by understanding customers' journey by using Dynamics 365 Customer Services.

Communicate with customers on their desired channel anytime and from any device.

Promote accessible communication with integrated chat, SMS, Facebook Messenger, WhatsApp, Line, WeChat and such.

Share customer information with other/senior agents and managers

Benefit from sentiment intelligence and service insights to provide supreme customer satisfaction and agent productivity.

Automatically assign the customer's case and case history to the right agent for the job. 

Act and respond faster to customer's feedback and reviews and strategize modifications accordingly.

Make use of Customer Services Insights, Customer Insights and Microsoft Power Virtual Agents to provide seamless support to customers at all times with precision.
Gain Customer Loyalty via MS D365 Customer Services
Unify technology to get more from your data and support your customer with the needed guidance. Drop us an email at info@bemea.com to help you know more about Dynamics 365 for Customer Service Dubai, UAE.
Microsoft Dynamics 365 for Customer Service helps in creating a system for customer support. Satisfactory customers are very important for a successful business and this application provides the perfect solution for the same. With its 360o view of the customer support, the application helps in personalised service to improve the efficiency of the company. It has features that are also very beneficial for the company.
A Hub For Customer Service
The application has an inbuilt Customer Service Hub that enables the team to have a unified interface. This helps in keeping a track of all the queries and issues of the customers. It is interactive in nature and hence very useful for communicating with the customers on real-time basis.
Agreements At The Service Level
These agreements are inbuilt feature in the application that enables the user to track the level at which the customer is receiving the support. It helps in resolve the matters or issues of the customers faster and in an efficient manner.
Generate Service Scheduling and Activities
The Microsoft Dynamics 365 for Customer Service helps in scheduling management of work-order. With the help of the feature called Service Activities, the user can schedule visits within the working hours.
To understand the features of the application better, you can reach our professional team in UAE who will be available to assist you.