Microsoft Dynamics GP Partners Dubai, UAE
Business Experts Gulf is No.1 Microsoft Dynamics GP Partners in Dubai, UAE | GCC, Gulf & Middle East Countries. Excel Managing, Controlling, Accounting and Finances and Much More with Dynamics GP
We are Microsoft Dynamics 365 Gold Partner
Best Dynamics GP Service Providers
Business Experts Gulf is a known Microsoft Dynamics GP service provider in Dubai, UAE. We support and implement Dynamics GP licenses service to our esteemed customers by suggesting the most adaptable solution that helps in business expansion. MS Dynamics GP is the most flexible ERP software solution that allows you to manage operations, inventory and finances. Dynamics GP is designed for small and medium-sized enterprises and is easy to configure. 
It is an effective service to invest in, and timely renewal licenses of GP services can help a business. Work with reliable partners in Dubai, Abu Dhabi, UAE and the Middle East, who would give timely alerts not to miss the renewals.
MS Dynamics GP is a power-packed business management solution that enables enterprises to utilise an integrated system that manages and automates back-office functions and operations related to HRM, IT, and finances.
The benefits it offers show the utility of the package, and a trusted partner of Dynamics GP licenses service in the Middle East can help a business.
Dynamics GP is easy to configure and implement, and the best part about this system software is you can pay for the features you want to use for the company. Plus, your enterprise can connect with more vendors and third-parties, create more relationships with stakeholders, and boost customer communication. With the latest reporting, insights and extensive collaboration, make precise business decisions in Dubai, UAE.
A Secure Financial Management Software System
MS Dynamics GP or Microsoft Dynamics Business Central is one of the most wanted software solutions for adding value and effectiveness to your finances and accounting department. It allows companies to achieve the impossible by not unburdening other business departments. This software solution can be implemented on cloud and on-premise hosting without disturbing any business operation. It comes with remote access / mobile access and can be used on any Windows, iOS and Android device.
Make your business more visible by improving the flow of work among team members and other employees. Dynamics GP  adds efficiency to the finance department and every other operation. The timely renewal of licenses from authentic sources in the Middle East is a critical investment, leading to business success. It ensures that the company can enjoy the most valued feature for its survival. It protects the investment of Microsoft Dynamics GP for any business in Dubai and gives a competitive edge to others. You can approach the support consultants at the time of renewal and opt for a suitable service package from the experts. It should align with your business goals and aims in the best way possible in Dubai, UAE.
Grow Your Business with Business Expert Gulf
BEMEA ensures top-notch service, support, and timely maintenance. Our experts suggest implementation processes that are priorly streamlined, tried, and tested, which allows companies to adapt the system software without any glitch and can be opted by any business model. We provide fully customised Dynamics GP services and solutions with a team of professionals on standby to understand your company's fulfilment and requirements. Our services include:
Customization

Integration with MS Dynamics GP

Reporting

Dexterity development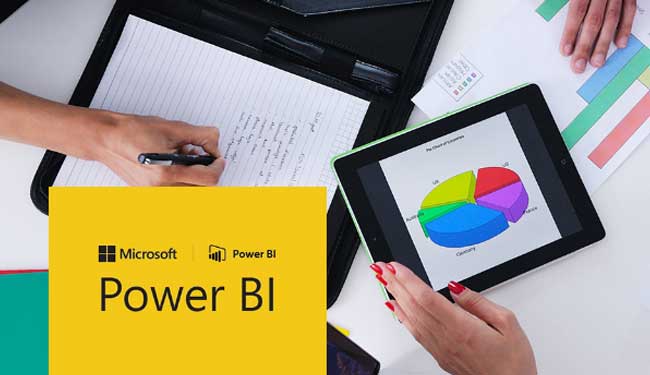 See data, information and KPIs reports anytime and from any device. Our experts go hand in hand with Power BI to show business opportunities and identify vitals for business and the capabilities of ERP. View these dashboards via Power BI on mobile apps available on Android, iOS and Windows. 
Dynamics GP is commonly used by the following public and government sectors of Dubai, UAE:
Professional services

Electronics and tech manufacturing

Health care

Semi-Governmental enterprises

Education

Distribution

Construction
Grow Your Business with Business Expert Gulf
Drive Growth and Increase Profits with Microsoft Dynamics GP
Microsoft Dynamics GP is a multitasking tool that empowers any business model. Grow a healthy relationship with customers and other linked personnel, including team members of your company. Outgrow your business hurdles and manage business operations with less effort and controlled cost. Manage all financial aspects of your company and attract more profits. 
Dynamics GP is easy to configure; plus, it is very much supported as it works on any device. It improves a company's financial processing and shows the latest insights on any desired aspect. Manage your business operations and functionalities with a 100% success rate, including manufacturing, HRM, project accounting, portal solutions, payroll management, analysis, budgeting, distributary services, and SCM.
This is where Dynamics GP can take care of the business needs with its adoptable solutions, leading to business growth. There is nothing like having a secured financial management system for your business, helping it achieve the impossible.
Benefits of Implementing Dynamics GP
Easy and cost-effective maintenance

Easy to use

Easy to configure and implement

Access to Microsoft products and solutions

Provide access to information online and offline to all employees 
The Dynamics GP service providers offer a powerful ERP solution that is all-inclusive with adequate training and support for your business.
Follow us on our LinkedIn to stay up-to-date on this solution.
Grow Your Business with Business Expert Gulf