Microsoft Dynamics 365 for Sales Dubai, UAE
Grow Your Sales and Leads with the No.1 Microsoft Dynamics 365 Sales Solution Provider in Dubai, UAE. 
We are Microsoft Dynamics 365 Gold Partner
Microsoft Dynamics 365 Sales
Is your team talking to the right contact, approaching the right leads and dedicated on opportunities that genuinely benefit your business? Empower your team to build a pipeline that's rich and automate the sales process so that you can track leads from one stage of the sales process to the next.
With user-friendly dashboards, your sales team are able to set realistic goals and use insights to help your business close more deals, faster.
Close sales and take customers forever by empowering your salesforce with Microsoft Dynamics 365 Sales solutions. Grow your revenue and increase margins by investing in efficient and deployable solutions with BEMEA. 
Move beyond your competitors and stay ahead in your industry by getting valuable insights and keeping a watchful eye on the latest trends that will assist in making powerful sales strategies.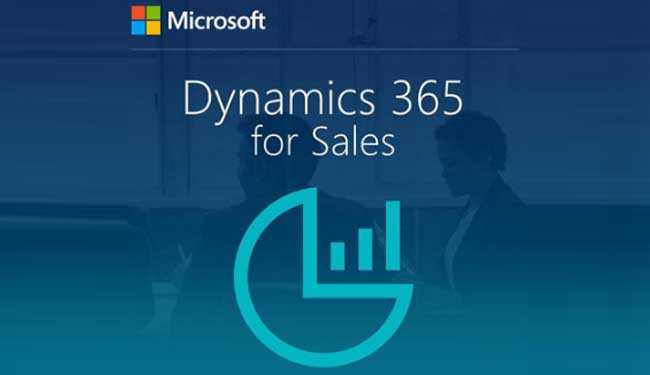 Grow Your Sales with Best-Known Microsoft Business Solution Provider in Dubai, UAE
BEMEA understands your business model and your targeted sales and suggests solutions accordingly. We make your sales processes and operations simple and easy to realise by implementing a tailored Microsoft Dynamics 365 Sales application. 
We create functional solutions that fit best with the terms and conditions of your business. This will keep your employees competitive among the best and keep up with the industry. We provide the finest consultations, pieces of training and support.
Grow Your Business with Business Expert Gulf
Let Us Help You Transform the Way You Do Business via Dynamics 365 Sales
Find the Right Customers:

Enhanced productivity, staying focused and engaging with the right customers help to boost sales and maximize profit. Empower your employees to achieve all targeted sales activities with AI tools and machine learning. Streamline selling with industry-specific communication channels like email, softphone dialer, and virtually meeting with customers and retailers via the advanced business hub. 

Create Ever-Lasting Relationships with Customers:

Dynamics 365 Sales allows your employees to view your customers' LinkedIn profiles to understand their purchasing timeline. This brings attention to your targeted audience and engages personally with the customers.

Work Mutually Flawlessly:

Empower your employees to get along to achieve sales activities by sharing customer information and accessing data via Microsoft Teams. Improve sales performance by letting your employees work in a personalized, hybrid workspace.

Boost Sales Performance:

Microsoft Dynamics 365 Sales allows you to create tasks, recommends when to conduct a meeting,, and much more that helps speed up the sales process. Lessen the time of data entry by automating tasks you prioritize. Sales can be made from any device, anytime, and anywhere. 

Intelligent Forecasting Resolutions:

Predict risks, get their solution by Microsoft Dynamics 365 Sales, and control your profits, revenue and margins. Integrated AI sales forecasting helps in identifying sales trends. Make informed decisions by seeing reports on personalized dashboards.
Grow Your Business with Business Expert Gulf
Implement Digitalized Selling
With the help of the Dynamics 365 Sales accelerator, you can extend your sales process with the latest environment and any software and ERP. 
This application collects information and comes up with the best Sales Management recommendation, which helps engage staff with customers via different and preferred communication channels. 
Sales accelerator helps speed up sales by letting you decide which task will be executed first and which jobs will go in automation. Grab opportunities of having more leads from the latest insights and trends. 
Make Analysis and Get Updated Insights
Insights platform allows you to analyse the end users and see their buying and purchasing behaviour. Advantages from virtual agents, Power BI, AI automation, and other Microsoft power apps for boosting all sales processing. Help your customer by going the extra mile with Microsoft Dynamics 365 Sales and understand customers' needs and demands.
Enable Sales Acceleration with Microsoft Dynamics 365 Sales
BEMEA can make extra usage of all Microsoft Power applications with in-house experts having extended knowledge of all available Microsoft Dynamics 365 Business Solutions. View all sales data with interactive dashboards and easy to understand reporting system. Create an accessible workspace and improve workflow in order to increase sales by deploying Microsoft Dynamics 365 Sales. No matter the business model and industry, at BEMEA, we have every solution for any issue.
Benefits Of Dynamics 365 For Sales
Import Data Easily: 
It is the most frustrating task when you try to import all your current data into a new system. Clients don't have the time to wait while you are transferring your data into a new system. The minute you relax up on your leads is the minute your competition decides to approach them. With Dynamics 365 for sales, you don't have to worry about how long the import will take or whether the data will be properly organized.
Instead, you can organize external data as a single import, or, you can transfer information in batches as you need it. Dynamics 365 even has an always-on connection to Excel. You can save time and keep your clients satisfied with their requirements as everything you need is in a single, user-friendly portal.
Easy Integration: 
Dynamics 365 is a Microsoft product, it can be easily integrated with the Microsoft Office suite, as well as on SharePoint.Sending quotes, RFPs and emails are quick and easy. Easy to add Office templates for use in relevant scenarios.
You can customize your template based on segmentation, and then you might have a new custom template. The customization is truly endless. It's not over yet Dynamics 365 for Sales can track every Microsoft Outlook emails.
Has it been built for Microsoft Outlook, you get a fully complete communication history that you can scan at your convenience. It's for every prospect, contact, and account. No further sorting through your email inbox to determine the last point of communication.
Stage By Stage Tracking: 
Every competent lead goes through the sales pipeline and progresses through erratic stages. As an effect, you would have a different conversation with a cold lead than you would with a warm lead.
The sales team understands that you must tailor your discussions to the appropriate stage in the sales funnel. The good news is Dynamics 365 for Sales tracks every opportunity through your defined milestones.
You can set up rules at every stage. Opportunities cannot move to the next level until they have met all the requirements in the existing stage. Think of how much time this saves with less confusion and backtracking leads.
Effective Selling With Live Dashboard: 
The various stages of sales from closing a sale, renewing a contract or replacing a product, you need to be appropriate and on-time. Dynamics 365 produces graphical sales dashboards in real time along with KPI in the form of charts, statistics and many more options.
Grow Your Business with Business Expert Gulf
Frequently Asked Questions