Things to Consider When Choosing a CRM Vendor
by admin / May 04, 2021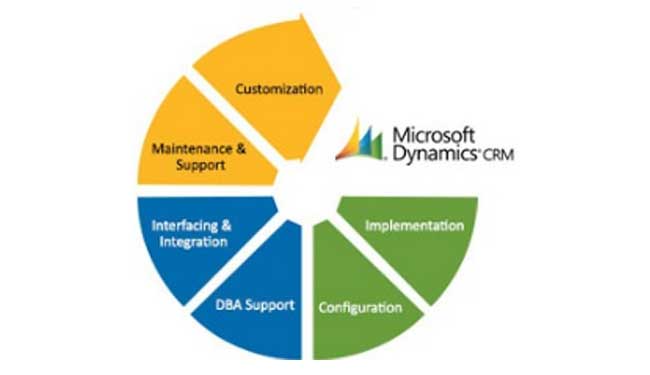 The right CRM solutions could help an organization to appreciably prosper. From tracking the customers, aiding in marketing efforts to dealing with suppliers, a proficient 'CRM solutions' provider could enable in selling a host of items to the customers and help in handling the business operations effectively. For selecting the right Microsoft Dynamics CRM Vendor solutions, it is necessary to take into consideration the deployment options, cost, flexibility involved as well as the efficiency and business value.
Criteria for Selecting the Right 'CRM Vendor' for Your Organization
Once you have identified your CRM needs, you need to select an ideal CRM solutions vendour who can provide you suitable solutions. Here is a rundown of factors that can help in picking a suitable CRM vendor. To have effective 'CRM software' for a business, it is important to choose the right vendour.
Checking Out the Profile of Microsoft Dynamics CRM Solutions Is a Must
For choosing a suitable CRM vendor, it is essential to take into account the different companies the 'CRM vendor' has associated with. It is absolutely necessary to take into consideration the company size the particular vendor associated with. It is essential to choose a CRM solutions provider who has associated with companies and industries of the same size as your company. It is necessary to take into account the type of 'CRM solution' a particular vendor offers. It is necessary to pick a vendour who can meet your company's needs.
The Many Years the CRM Solutions Provider Has Been Into the Industry
Many start-up companies many promises advanced 'CRM solutions', it is necessary to pick a vendour who was in the industry for a prolonged time period. More the time the CRM solutions provider has been into the market, more would be his experience and expertise for deploying the CRM successfully.
Take Into Account the 'Partner Network' for Effectively Implementing the ERP Solutions
Many of the companies take into account the 'local support' for being an essential aspect for the implementation of the ERP solutions in Abu Dhabi. It is essential to check out the vendour's partner channel before deciding to partner with it. It is essential to take into account the experience, implementations, and certifications of the partners and check out whether the vendours are associated with the local partners.
The CRM Solutions Vendor Must Offer Training and Customization
A 'CRM solutions' is not effective if not configured properly or the staff is not trained for using its features. Thus the CRM solutions vendor you choose must complement your brand, reflect the sales process and marketing strategy.
Business Experts Gulf offers the best of CRM solutions. They offer suitable 'CRM solutions' to all the companies for effectively handling the business operations like automating sales, handling interaction with the customers and accessing all business information. Use their services for effectively managing the business operations.