Salient Features of Industry Standard HR Software
by admin / September 22, 2023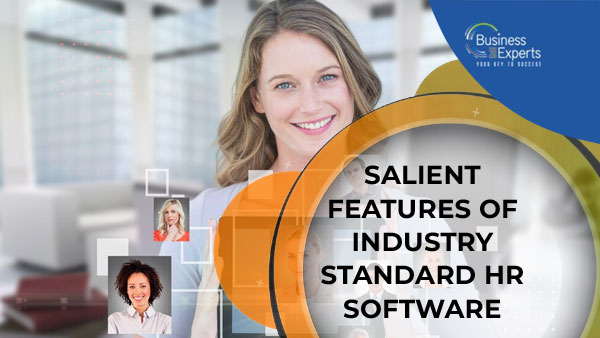 A human resource manager of a business enterprise is responsible for carrying out various crucial and time-consuming administrative tasks. A company depends a lot on an HR specialist and expects such a professional to perform with the utmost efficiency and effectiveness. Automating most processes of human resource-related activities is possible these days because of feature-packed HR software.
The best HR Software can help optimize and automate varying complicated and repetitive procedures and functions easily. Thus, most companies leverage top human resource management systems to facilitate HR managers to do their routine tasks efficiently and improve their performance. However, identifying the most suitable HR management software is tricky.
You must invest in an HR system sooner than later if you haven't yet, as your business can reap a plethora of advantages. Consider the basic as well as unique requirements of your company when picking a human resource management system. You must ensure that the software you choose has those features that can meet all needs and add value to your business.
Here are the most noteworthy features that make an HR management solution stand out.
Automated Hiring 
An HRMS system with an automated hiring feature is capable of automating and optimizing a data evaluation on positions of peers. Doing so enables it to pitch the appropriate salary of a potential employee. This feature ensures recruitment processes occur swiftly as it comes with multiple templates.
The tracking system can accept or reject a job applicant on the basis of set requirements. Aside from increasing the turnaround time greatly, the best HR system can prevent you from spending on resources for recruitment or hiring potential candidates.
Centralized Employee Database
The best industry-standard HR software can record, organize and store employee-specific data in a centralized database. It is undoubtedly inconvenient for an HR specialist to manage employee information when it's stored across various platforms.
HR executives of your company can save substantial time and effort when they use an HR system that stores employee data in one space. These professionals can access everything regarding a current or ex-employee in real time if you leverage the best software.
Automated Payroll 
Payroll is instrumental in helping a business enterprise as it does multiple tasks quite efficiently. It is adept at calculating and paying employees' salaries after deducting and withholding taxes.
Moreover, it organizes necessary paycheck printing and delivery tasks promptly and effectively. Indeed, an HR management system with automated payroll can benefit your company immensely.
You won't have to rely on an individual to handle all legacy procedures for employee compensation and perks when you resort to using the most trusted HR management software. Here are some beneficial aspects of an automated payroll feature:
The requirement for imputing data manually is less
Lowering overhead expenses and reducing staffing time can be possible
Hassle-free access to employee bonus, reward and compensation-related data
There is no need to depend on a bunch of documents, Excel sheets and databases
Your business will gain a competitive advantage if you invest in Microsoft Dynamics software, besides an HR management system.
Management of Employee Performance
Promotions of employees of a business organization are dependent on their performances. Keeping an eye on each employee continuously and assessing their performance on a daily basis can be incredibly challenging for a company. However, employee advancement is a crucial step in any company.
So, harnessing the potential of a reliable HR system can help your company analyse the performance of each employee. Managing employee performance gets easier when the software allows you to incorporate performance requirements you want your employees to meet.
Training Employees
Nowadays, it is of the utmost importance for employees of a company to keep improving their skill sets. The rapid evolution of technology and business operation procedures requires every employee to upgrade their knowledge and be more tech-savvy.
The best human resource management system can detect the skill gap and properly manage employees' training needs. It is adept at monitoring the substantial amount of money necessary for employee training and growth.
Besides all these key features, the integration of artificial intelligence into an HR system can benefit a firm tremendously. Such a worthwhile feature can enable a company to help employees grasp things quickly, streamline different procedures, assess the right candidates and evaluate data in real time.
Furthermore, you can quickly identify and retain competent employees in your company if you use the best HR system. Make sure you get it from a provider that is reputed and ensures prompt services to its esteemed clients. To know more you can contact us at info@bemea.com. Follow us on our LinkedIn to stay up-to-date on this solution.