Change Before You Have To! – Covid-19
by admin / May 04, 2021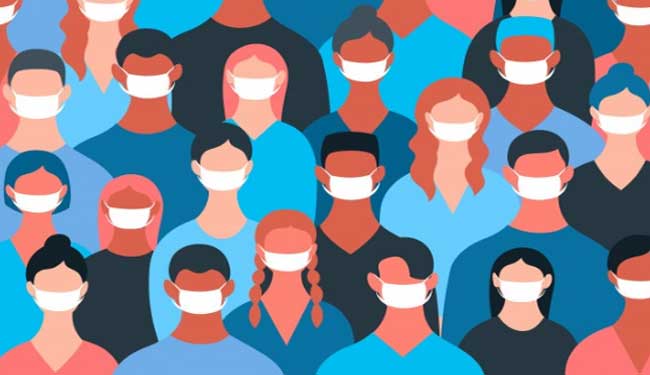 Change Before You Have To! – Covid-19. Right now we are all living through unprecedented times. COVID-19 has disrupted our personal and work life in ways that we didn't think was possible. So, are we all ready to change the way we live, work, interact and operate or will we stick with what we know and be stubborn and see where we end up?
In the age of disruption, businesses live and die by their ability to adapt. Over the years we have seen many examples of organizations (Nokia, Blackberry, KODAK) who refused to change and adapt and continued doing what they always have been doing and look where they are now!

"Change before you have to." – Jack Welch
The cloud has become integral to modernizing the IT environment and enabling the digital transformation of companies large and small. Cloud-based computing and storage platforms offer manifold advantages over conventional on-premise systems, from lower operating costs to better compatibility with the working styles of digital enterprises.
Cloud services are taking the business world by storm and cloud adoption statistics tell the same story:
IDC estimates that the MENA region is worth US$2.2 billion to cloud vendors, a figure expected to increase 24% yearly on average to reach approximately US$5 billion by 2022.
UAE cloud services market is forecasted to be $290 million (Dh1.06 billion) in 2020.
50% of enterprises spend more than $1.2 million on cloud services annually.
94% of SMBs appreciate the upgrade insecurity that comes from adopting the cloud.
Even with all the stats and research pointing towards the fact that cloud adaption and digital transformation is the way forward many leaders are still not prepared to stand up and take the responsibility and make the right decision and transform the way they work.
"Slowness to change usually means fear of the new." – Philip Crosby
Now this change is upon us. People who will adapt will ride this wave and come out stronger and those who don't, will be left behind in regret.
"The greatest danger in times of turbulence is not the turbulence – it is to act with yesterday's logic." – Peter Drucker
Organizations need to look into their operations, review the evolving needs of their customers, and see how to apply digital technologies to improve the business operations and offerings.
We at Business Experts Gulf (Bemea) can help you kick start your digital transformation journey and assist you with the cloud migration. Over the years, we have worked extensively with and developed particular knowledge of the unique business challenges faced by Manufacturers, Distributors, Professional Services, and Education, Real Estate, Healthcare and field services operators.
Get in touch or subscribe to our blogs to stay up to date on the latest on whats happening.
To know more on our services, visit us at www.bemea.com or drop us an email at info@bemea.com