Microsoft Office Icons Are Getting a New Look
by admin / May 04, 2021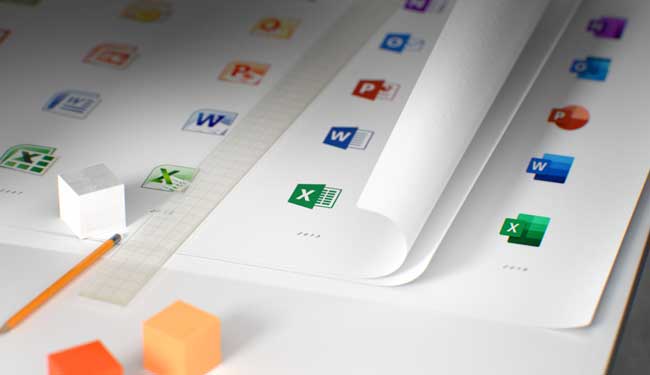 In the recent past, we did not see much effort from Microsoft in the sector of Office. However, after the launch of two brand new Microsoft Office suites, the 2019 and 365 versions, it is back in the news again. This time Microsoft has come up with new icons for the applications of both the Microsoft Office suites. There has been a complete makeover of the app logos. Microsoft Office Icons are trendy and has many pros. Let's discuss the design in detail.
Much Needed Update Needs To Get Delivered
After two decades of slight changes in the app logos, this time Microsoft really delivered. The new look for the apps are great and they do fit well in the trend. This major update in the looks was much needed and now that it is finally here, the users are happy. Even the apps in the Microsoft Dynamics partners got this update. This update also attracts more customers to the businesses that use Dynamics CRM system.
Know the Purpose Of The Designs
The designs are on point and they reflect the purpose of the Microsoft Office 365 apps in a fine manner. The base colour of the apps is not white anymore. Rather, white is just used to write the letters on the logo now. The base colour is now a solid shade with nice colour palette effect. The Excel logo shows a spreadsheet cell in different colours. The PowerPoint logo shows a pie chart and that is genius from Microsoft.
Follow The Trend and Design
The use of strong colours is much in trend right now. With the minimal design of the app logos, it looks spot on. The logo has to reflect the characteristics of the app. The apps look much bolder and lighter in general now. Also, the apps are much better in the user interface as it is more user-friendly than ever. The design and detailing of the new apps for Microsoft Office 365 is a great job done by Microsoft.
The new update and work done by Microsoft is great and deserves applause. They are fulfilling the needs and wants of the users in the newest manners possible. In a popular opinion and even in the words of critics, it is a good buy. Microsoft Dynamics partners are greatly attracted by the looks of the new app. Business Experts Gulf is the best place to get you Microsoft products and as they have genuine services.