Introducing Microsoft Dynamics 365 Project Operations
by admin / May 04, 2021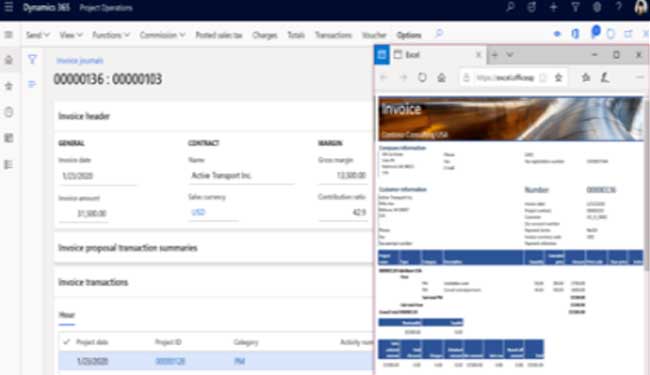 Microsoft has recently promised the arrival of a new Dynamics 365 application. It is meant to unify all operations and it will help the users to integrate their work and connect their teams through a single frame. The authorities have announced that Microsoft Dynamics 365 Project Operations will be available in June 2020 for public reviews. It will, however, be available for the public around the last quarter of the year 2020. It is expected to be made available around October.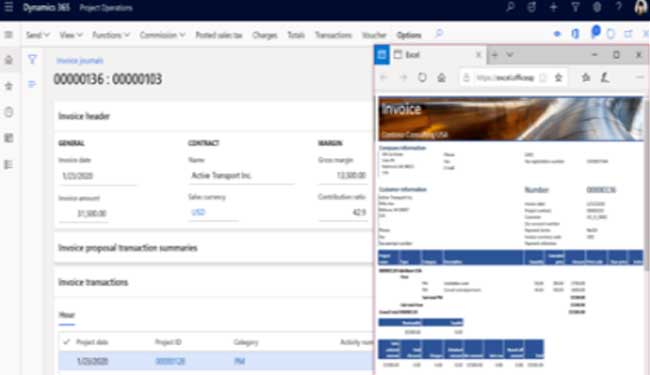 Why Favour Microsoft Dynamics 365 Project Operations?
Microsoft is a trusted agency that has been a reliable tech giant serving customers for several decades. Their newest applications and effective updates have impressed their clients all over the world. Their contribution to the world of technology is undeniable and this time their dedicated team has pushed themselves further with the new project that has been creating news. The team at Microsoft has announced that the new version is very ambitious as it has several new added features that will be highly beneficial for the users.
The Features of Microsoft Dynamics 365 Project Operations
This version of Dynamics 365 will have the added features of Microsoft Project, Dynamics 365 Project Service Automation, the PSA app, and the Dynamics 365 Finance. Also, the app has already been getting rave reviews for including the amazing features of Microsoft Project. The features will help the users in scheduling and planning jobs. Microsoft has also incorporated the capabilities of Dynamics 365 Finance. Apart from all the amazing capabilities, one can easily utilise expense management services with the help of the new Microsoft Dynamics 365 Project Operations.
More News for Dynamics 365 PSA Customers
Since Dynamics 365 Project Service Automation App is the predecessor of this newly introduced version, the current clientele base subscribed to the former will receive update options once the new version is available for the general market. However, existing users of Dynamics 365 need not worry about updating their systems at all.
They can continue with the older version, if they deem it to be convenient because continued support will be available until October 2024. However, Microsoft has decided to discontinue it after the said period. And till then, no new added features will be provided. The new version is, therefore, an attempt to focus on its new capabilities and making our lives easier with further efficient updates that will speed up our work and bring more accuracy to it.
More Information on Project Service Automation
Dynamics 365 Project Service Automations versions 1 and 2 have now been announced to stop working. They will receive only limited support, in case clients need them. The existing users should now update to the latest Version 3 to receive the latest updates. Otherwise, the app will not work up to its full potential. This might bring a pause to your work because the PSA app is a very vital application that is necessary for several work processes.
This version will be a highly efficient one and it will be able to handle several operations without any hassle. It is a management app that will be able to operate and help the users on several topics such as project accounting, quoting and more. It is expected to give good competition to the top contemporaries that have been rated best to date. To use most of the latest capabilities incorporated by Microsoft, invest in the authentic latest version as soon as possible. Microsoft Dynamics 365 Project Operations will receive full support from the tech giant as the older versions will only function restrictedly until October 2020.