5 Industry Solutions for Microsoft Dynamics CRM
by admin / May 04, 2021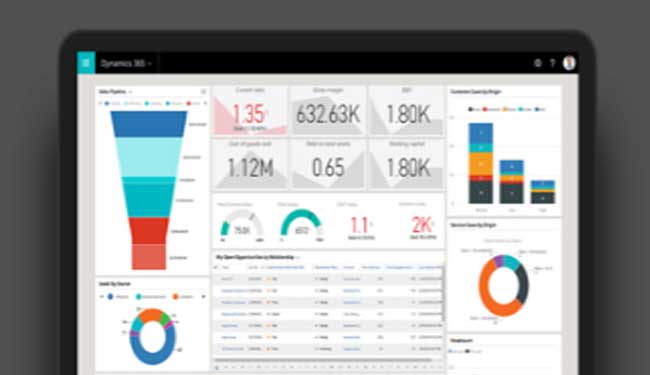 Microsoft is a versatile company coming up with very helpful applications that have been proved to be helpful in various industries across the world. Microsoft has been making some very valuable contribution when it comes to Customer Relationship Management software. Several industries such as Insurance, Real Estate, Construction, and more have benefitted from apps like Microsoft Dynamics CRM.
If you want to know more about the advantages of this CRM system and how it can help you in your work purposes, here is everything you need to know.
Managing the distributor's Industry
This industry is such that it keeps busy at all times. With proper Customer Relationship Management software, it will be easy to track down the littlest of details so that you can manage them with ease. With the use of Microsoft Dynamics CRM software, you can gain access to several utilities which will make your life easy and convenient. It will result in better communication between you and your teammates and your coordination will be managed efficiently.
Pushing the Construction Industry Forward
The construction needs extensive technical help in several of its departments. The list of departments includes tracking the sales of the products, managing deadlines, tracking the client's demands and solving them efficiently, listing the terms and recording of the terms of the contract, handling contracts, and much more. Outsourcing so much of work on humans is a risky task because humans are prone to errors. To manage your work with the utmost precision, install the latest version of Microsoft Dynamics CRM software.
Handling Real Estate Deals
The real estate industry is all about the customers' contentment and satisfaction. If the customers are not happy, your sales will never get the boost you expect. This is why one needs to make a wise investment in software like Microsoft Dynamics CRM. This software will help you to manage your business and provide solutions to your clients in a very brief period. The CRM System now comes with additional features that will help you to manage other departments such as your client contacts, handling your asset details, and more.
Helping Insurance Companies
With proper and efficient software like the Microsoft Dynamics CRM, insurance companies can deal with all the insurance claims quickly without much manpower. The software will help you to resolve these problems with efficient and timely access to information. All the processes need very little time to be wrapped up. You can manage several departments like sales reporting, recruiting, sales opportunity management, sales reporting, and more.
Boosting the Manufacturing Industries
Keep track of your customers' requirements and expectations without any complex processes. Make your employees in the sales department more efficient with the help of Microsoft Dynamics CRM. There will be zero interruptions at work and all your workload can easily be dealt with, without any extra efforts. All the business processes can be dealt with, keeping in track with the latest trends with volume-based forecasting to increase your productivity and sale opportunities.
Also, the software will help you to analyze all the reports and the details of the claims so that you can sort out the reports as soon as you can. Microsoft Dynamics CRM offers you several updates from time to time so that you never lag in your work. These updates can be easily installed in a short period and the clients can access full support if they require any help with the software and its functioning. So manage your elaborate business plans with much proficiency with this CRM System and run your businesses without a single glitch.