Top ERP software trends to watch out for in 2019
by admin / May 04, 2021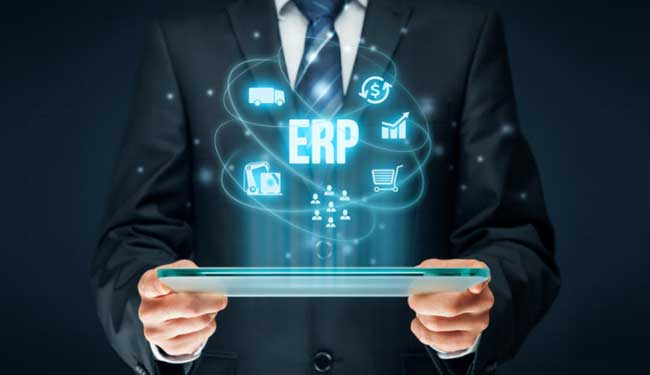 Top ERP software trends to watch out for in 2019 – It is true that in today's date, technology helps in solving almost every challenge. Thus, there is also constant demand from the landscape of business for a more advanced technological update. Every company wants to remain in pace with the evolution of technology and require equipping themselves with the advancements. This helps them in facing business challenges with ease. So, in this New Year, there are some latest trends in ERP Cloud solutions in Dubai for the business experts.
Human Capabilities Get Augmented With The Latest ERP Cloud Solutions:
BI is already taking the seat in front. Thus, the new system of ERP offers enhanced intelligent solutions which help in offering real-time and deep insights into the core areas of business. This is sure to bring about better productivity, operational efficiency, and sales. The capabilities of predictive intelligence are quite superior in the advanced solution of ERP. The analytical features in the system are simply incredible.
You Can Do Away With The One-Size-Fits-All System With The New ERP Solution:
The business requirements of every organisation are different. Thus, companies want solutions of ERP to get customized for them which requires a lot of time. The new version of ERP offered by the ERP Software provider in Dubai totally wipes out the one-size approach. The users can now get solutions that are industry-ready and tailored depending on the unique needs of the companies. Thus, the process of deployment becomes quite swift and easy for users.
The Security Factor Is Going To Get More Importance:
The reputed ERP Software providers in Dubai assure enhanced security mechanisms in the latest ERP solutions that get made for the enterprises. The latest trends in the software also assure that along with perfect security of data, there would not be any lagging in usability and access. Thus, the functionality and speed remain intact. Several useful additions are also expected to come in the CRM Software this year.
Get Further Personalised UI With The Modern ERP Systems:
Most of the enterprises that are forward-thinking trust ERP systems for their business growth. So, the latest applications promise to offer more conversational and assistive user experiences. So, the ERP software that you use today is no longer just for keeping records as the addition of BI into the system makes it a powerful tool. This helps in the better execution of impeccable services.
Business Experts Gulf in Dubai has the ideal team of professionals who offer dynamic solutions of CRM Software and ERP to the companies. You are assured to get constant technical support from the experts here.