Is Business Central similar to Dynamics NAV?
by admin / May 04, 2021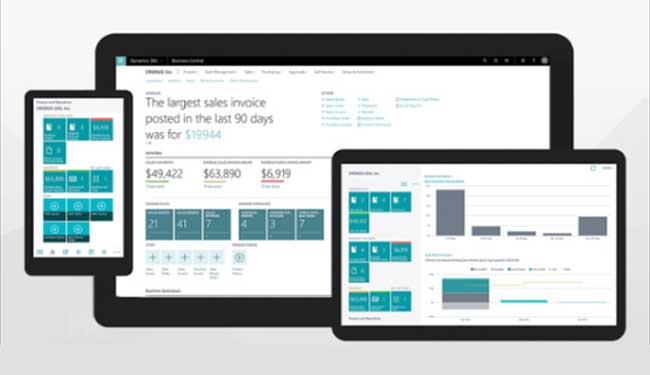 Microsoft's latest ERP application which was formerly known as Tenerife, but now officially called Business Central, is closely related to Dynamics NAV- the ERP for small & mid-size businesses. Microsoft Dynamics NAV offers applications for almost all industries, but Dynamics 365 Business Central boasts new features including warehousing, service management, and manufacturing.
So the question is, whether Business Central is similar to Dynamics NAV, the answer is both yes and no. Let us look how Business Central is different from Dynamics NAV.
You can access Business Central through a web browser on a computer and via a downloaded application on mobile devices. On the other hand, you can use Dynamics NAV with a desktop application and also access it online via a browser. If you are using a mobile or tablet, there are also apps available for Dynamics NAV.
In addition, users who are currently licensed to Dynamics 365 for Finance and Operations Business Edition are automatically upgraded to Business Central. Yet, the users who are currently using Dynamics NAV will continue to receive updates. Quite likely, in future, Dynamics NAV can be rebranded to Dynamics 365 Business Central.
Additionally, Business Central licenses come in three types: Essential, Premium and Team Member like other Dynamics 365's ERP apps. Although Business Central is only available through a licensed Microsoft Cloud Solution Providers and cannot be licensed as part of one of Microsoft's pre-set plans, you may still get options to select Business Central from vending partners.  Moreover, as part of the package of their own creation, you get additional services, features, and software add-ons, alongside Business Central.
Summing up
As illustrated above, Business Central will continue to grow with its features and it can be considered a perfect choice for small and mid-sized emerging companies planning to integrate a cloud-based intelligent solution for their business operations.
As for Dynamics NAV 2018, it will be available for self-deployment on-premise and is apt for customers who prefer that option. Therefore, it depends on the customer to choose between ERP deployed in the cloud and on-premise.