5 New Ways to Build Customer Relationships Using Dynamics 365 Marketing
by admin / April 23, 2021
Attracting and grabbing the attention of new customers is the sole purpose of every business. Although there are many ways to do that, one is by improving customer service. Customer buying is not just dependent on which company has the best products, but who will provide the best shopping experience. This further makes keeping the consumer's needs a priority.
Using Dynamics 365 for Marketing can really help build healthy relationships with your consumers. It provides you with an overall real-time view of your consumers.
Such features further allow your business to offer thoughtful engagement while also building trust. Even though there are various ways Dynamics 365 can help further develop customer relations, here mentioned are five of the most important ones.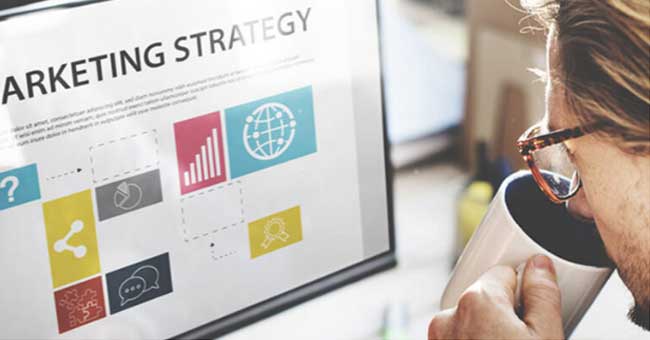 Track Communication:
The most common way Dynamics 365 is used to develop customer relationships is by easy integration with other programs like Microsoft Teams and Outlook. All the emails present on Outlook are tracked into Dynamics 365 and attached with customer records. This offers business detailed communication histories. These histories can be referenced when required to provide better service.
Dynamics 365 is used to track call logs from Microsoft Teams. Similar to Outlook integration, this also allows businesses to build detailed communication histories. With Microsoft Teams, you can easily share files, chat, send messages or exchange information.
Customer Data and Insights:
Using Dynamics 365 Customer insights allows you to easily transform customer data into actionable insights. This can help you unify the data and predict customer movements with built-in AI. With Dynamics 365, you can either use the pre-installed artificial intelligence or make one by yourself.
Getting real-time engagement insights can further help you analyse customer behaviour for the better part. You can then use this data to make informed decisions, personalise customer engagement, and even automate processes.
For instance, if a customer brings up a query, you can easily check their activity history and use it to understand the problem better. All in all, you can make the most of the data available and help your consumers better and more efficiently.
Conversation Intelligence:
Another feature in Dynamics 365 for Marketing, Conversation Intelligence, allows a business to further strengthen customer relationships through personalised ongoing conversations. This feature was mainly designed to help sellers and sales managers in their daily job.
This tool can be used to track the sales and judge every call performance with the consumers. Mainly a benefit that is used in-house, it allows your sales teams to acquire a new perspective into customer needs.
It does this by providing the required data and analytics from seller calls and Dynamics 365 sales. All of this information is thoroughly examined to proficiently handle the sales and simultaneously coach them. It portrays the relevant KPIs by seller, team and call. It helps strengthen ongoing interactions.
Tracking Relationship Health:
You can track relationship health to get a better understanding of customer trends and sentiments. At only one glance, you can see which customers require more attention. This can further help you take action towards risk customer and improve customer loyalty.
Customer Voice Surveys:
Dynamics 365 Marketing comes with integrated surveys that can help streamline follow up and build a better customer experience. Customer feedback is essential to help further guide future decisions for your company.
With Customer Voice, you can gather and even track customer metrics and act on them. You can turn raw data is deep insights, build brand loyalty and transfer data across systems. All in all, it helps your company accelerate responses.
In Conclusion
To say the least, dynamics 365 makes it easier for customers to engage customers more efficiently and build customer loyalty. It is important to note that only the customers you invest in will be loyal and committed to doing business with you in the future. They can also help spread your brand's name.
If you are looking for Dynamic 365 professionals, look no further than Bemea. They offer Microsoft Dynamics 365 experts who can effectively transform your company into something you never dreamed of. They know all the tips and tricks to make sure that you get the most returns and become the leading name in your industry.