What are Microsoft partner benefits?
by Author / February 06, 2023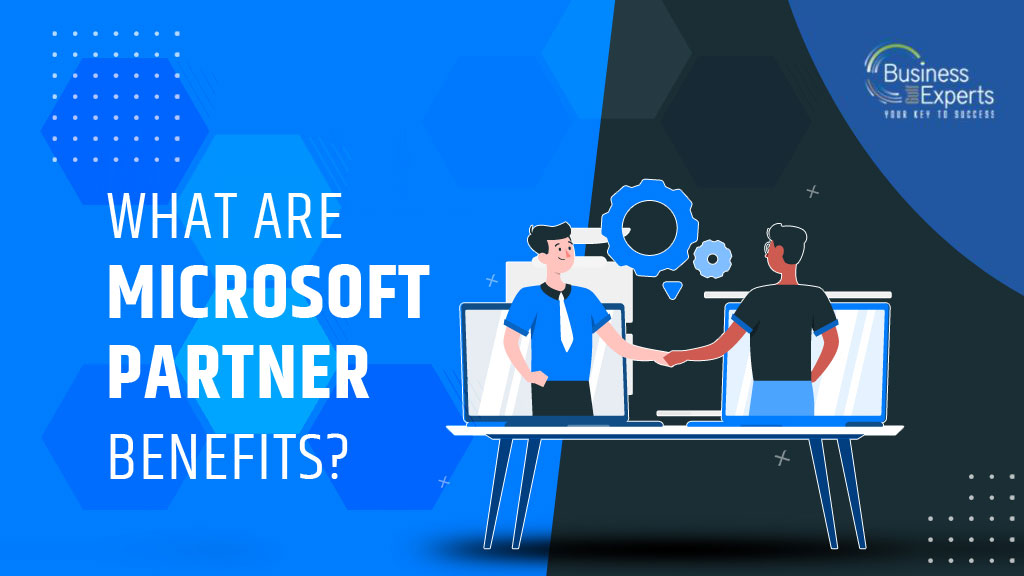 Your managed service provider absolutely must be a Microsoft Partner of Record. You may choose a certified Microsoft Partner. It helps to stay connected to your account when you purchase Microsoft Online Services like Azure and Office 365. It refers to Partner of Record (POR). A POR is a member of the Microsoft Partner Network and offers Office 365 sales, support, training, and technical knowledge. This enables you to make the most of your subscription.
Microsoft partner benefits
A Microsoft Partner in UAE has a definite advantage over your managed service provider, who is not a Partner of Record. It costs you nothing to add a Partner of Record to your Microsoft Online Services; your monthly membership fee remains unaffected. Additionally, it has no bearing on the assistance or services you get from Microsoft. Furthermore, it denies a partner access to your data.
Making the appropriate POR choice may lower TCO (Total Cost of Ownership) and facilitate a much easier move to the cloud. Your Microsoft Partner can provide the knowledge you need to benefit from everything the cloud offers. It creates a wealth of new chances to expand your company and increase your income. Here are some advantages of working with a Microsoft Partner for your company:
It Helps to Choose the Latest Software and Hardware for Your Business
Working with a local partner is a terrific approach to determining which of the many fantastic Microsoft products is best for your company. It is the ideal approach to finding the appropriate answer. If you want the best PC tools to meet your demands or you need applications to accomplish your job more effectively.
You may save a tonne of time and money when you have expert insight into the selection process for hardware and software like HRMS. This is the primary factor in why so many managers and business owners opt to outsource their IT needs to a specialist company.
A direct connection to Microsoft
Working with experts with the specific skill sets you want is a benefit of working with a Microsoft Partner. With this degree of inside experience, Partners don't need to contact Microsoft as frequently. It expedites the resolution of your issues.
But there are instances when a Partner requires assistance. Partners benefit from having access to specialised support partners within the Microsoft Business Solutions domains. It is usually the case when they need to start a case with Microsoft.
Get fast, private cloud connections
This entails guaranteed reaction times backed by some very wise individuals. All of the instances for Partners have an entitlement associated with them. As a result, if the case isn't moving forward, a special escalation team can escalate it further.
The Microsoft gets more active with Partners right away. Microsoft's solutions offer value right away when you first consider adopting them, from engagement and discovery through technical support for solution architecture.
Demonstrable Expertise
Microsoft uses a point system to determine which Managed Services Provider partner has attained solution partner status. While most consumers aren't interested in the technicalities of how these points are given out, they do care deeply about what these points in the various categories signify to them.
For instance, an MSP will show that they have the capability and performance to service new clients who are using Microsoft 365 resources. This will take place by adding fresh users to the Microsoft 365 platform. If an MSP regularly brings on ten or more new clients annually, Microsoft will only recognise them as an HRMS solution partner.
Keep Your Team Connected in the Cloud
Have you discovered a remote team communication solution that works well for you and your group? Maintaining communication between them and remote workers will be crucial as you gradually transition more staff back into the office.
In that aspect, Microsoft 365 may be an effective tool since it offers a safe, feature-rich platform for collaboration with various useful apps.
Since businesses rely significantly on technology, they devote a lot of work to developing quality platforms and products. What about the partner who creates, tweaks, applies, and maintains a solution for this product? If you don't pick a partner with the knowledge and expertise necessary to complete the tasks to reach that objective, you're just asking for trouble.
Aims to keep teams connected
The partnership between the management service provider and Microsoft Partner in UAE has obvious benefits. Business Experts Gulf gives you access to first-rate IT help and Microsoft Certified IT Professionals for a low monthly fee. Increase productivity and market share, get in touch with them immediately and ensure you utilise all your products and services.
To become our partner, please click here.
To know more, reach out to us on info@bemea.com or call +971 4 421 4909. You can also WhatsApp us at +971 54 328 2117.
Follow us on our LinkedIn to stay up-to-date on this solution.