Microsoft Dynamics 365 explained
by Author / February 27, 2023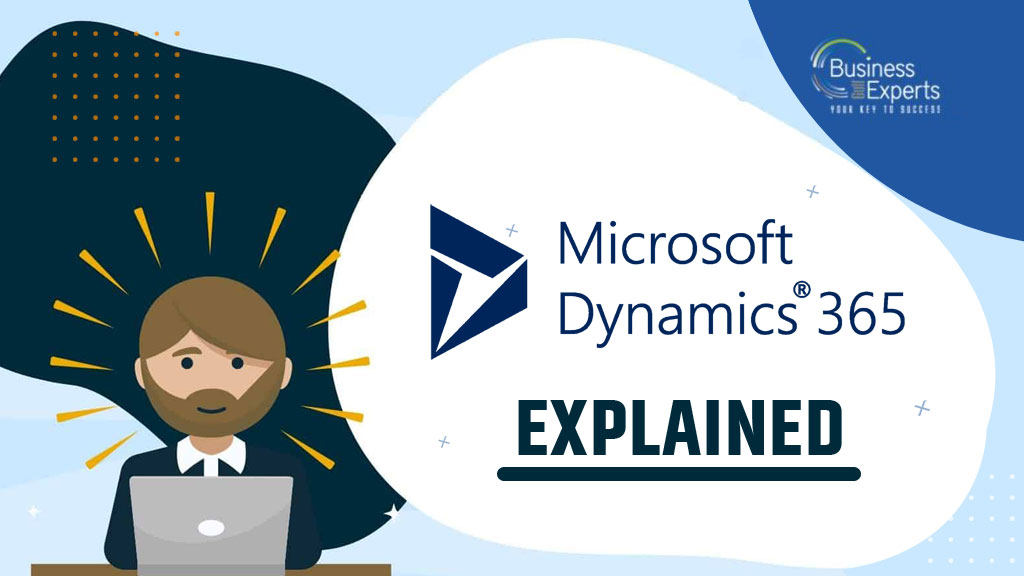 A cloud-based service called The Dynamics makes it simple for businesses to establish connections with their clients and business partners. With this strategy, your company data functions as applications that one can use on numerous devices. For small to medium businesses, Microsoft Dynamics 365 Business Central is the solution that delivers a variety of critical business applications. Additionally, you may choose from various industry-specific apps, including Accounting, Sales, and Marketing, as well as Field Service.
Benefits of Dynamics 365
This post will go through some of Dynamics 365's advantages as it has been on the market for a while.
This is the most important benefit of adopting Microsoft Dynamics 365. It enables you to modify your programme to meet your demands and specifications. It is incredibly versatile since it adds or removes functionality based on your needs.
Users of Dynamics 365 may easily utilise the application without any prior knowledge of coding languages like Java or C++ because of its user-friendly interface. Users may swiftly move data between locations using the interface's drag-and-drop feature without having to be familiar with SQL queries or other technical words related to database management systems (DBMS).
Thanks to the scalability function, users can expand their businesses without experiencing scaling issues that may occur if they were utilising any other conventional software products. The user also won't have to bother about upgrading while there.
How Microsoft Dynamics 365 Works?
Microsoft Dynamics 365 Business Central is a complete ERP solution that assists companies in managing their finances, operations, sales, and more. Additionally, it offers a unified picture of your company's data so you can confidently make choices and act fast to changes in the marketplace. You can also access anywhere and on any device because it is a cloud-based solution.
You may adjust Microsoft Dynamics 365 Business Central to match your unique needs since it is very configurable. Additionally, you have quick access to all the tools and services you need to manage your company.
Key Features of Microsoft Dynamics 365
Microsoft Dynamics 365 Business Central has a number of important features, including:
Comprehensive financial management: You may more effectively manage your finances using Business Central by keeping track of your spending and revenue, making predictions and budgets, and handling invoices and payments.
Operational management: Business Central offers solutions for simplifying activities like production and inventory control. Additionally, it aids in time monitoring, transportation management, and task costing.
Customer engagement: Business Central may help you develop tighter ties with your clients by managing customer data. Keeping track of client interactions and developing customer profiles is necessary.
Is Microsoft Dynamics 365 an ERP or a CRM?
Many apps and modules in Microsoft Dynamics 365 functions as customer relationship management (CRM) and enterprise resource planning (ERP) software applications. It comes with the greatest flexibility and extensibility in mind. This enables it to adapt easily to any business model.
Why Should You Choose Microsoft Dynamics 365 Modules?
Microsoft Dynamics CRM is somewhat more advanced than other CRM systems in terms of functionality. Microsoft Dynamics consists of a collection of sophisticated business apps that one can use to manage your company and offer insightful data. The Dynamics 365 platform provides adaptable modules that assist you in maximising your company's potential.
Microsoft Dynamics 365: Enterprise Edition
Applications for Dynamics CRM and Microsoft PowerApps are both present in the Microsoft Dynamics 365 Enterprise Edition. Dynamics 365 for operations also includes Microsoft's top-tier ERP programmes.
Finance and Operations: Initially, this referred to as Microsoft Dynamics AX. All of Dynamics AX's financial and operational capabilities are a part of this module.
Sales: Microsoft Dynamics CRM, with the help of a Dynamics partner Saudi Arabia offers lead management and sales process features.
Marketing: Along with Adobe, Dynamics 365 offers an integrated marketing tool. This marketing tool is an all-encompassing integrated one.
Customer Service: The CRM capability and other new functions of Microsoft Dynamics 365's customer service belong to the current Parature functionality and Microsoft partnerships.
Project Service: With Dynamics 365, the project service aids in project estimation and scheduling. This is more appropriate for businesses that offer professional services.
Field Service: Field personnel must use this module every day. This helps to increase the Microsoft cloud's mobility.
Talent: In most cases, Microsoft Dynamics 365's HCM module is an add-on that one must purchase separately.
Retail: Microsoft Dynamics does not have a retail module by default. You can acquire it separately.
Business Central is an innovative product designed to streamline various business operations. Operations, Sales, Customer Service, and Finance are the top Dynamics 365 Business Central modules. It is simpler to adopt than other systems since it focuses on business process automation for small and medium organisations.
Business Experts Gulf can help you make the most of Dynamics 365. They provide Dynamics 365, the top cloud-based company management tool, and are a Dynamics partner Saudi Arabia. Additionally, it allows businesses to handle their finances, operations, and sales in one location. Contact Business Experts Gulf immediately to learn more about Dynamic 365 or to receive assistance installing it for your business.
To know more, reach out to us on info@bemea.com or call +971 4 421 4909. You can also WhatsApp us at +971 54 328 2117.
Follow us on our LinkedIn to stay up-to-date on this solution.