How does Microsoft Dynamics help to improve customer relationships and sales conversions?
by admin / May 04, 2021
In the recent competitive marketplace, persuading potential customers becomes important. Therefore, sales teams require professional assistance so that audiences turn into potential customers. Nonetheless, modern customers do not like to get 'sold.' customer relationships always want to think that they have used their intellect and logic to arrive at the purchasing decision.
They want smart approaches from a business. Customers love to get personalized offers & educational information about the products or services. They appreciate time communications and humorous content that bring forth exciting discounts and deals during a weekday. But there's no dearth in saying that customer engagement isn't a 'one-size-to-fit-all' procedure.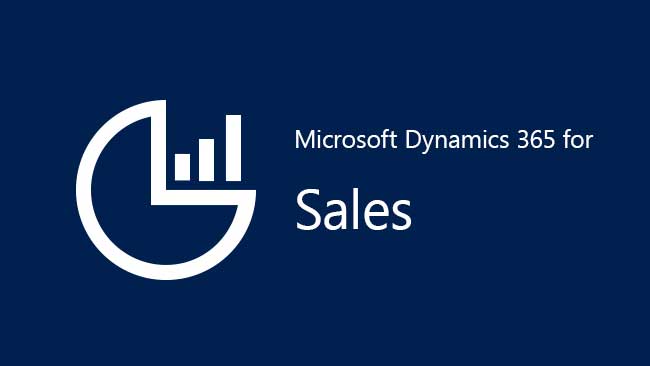 Professionals in sales understand that they should adapt to respective potential buyers. This is where the complications begin. One customer would surely love the straight forward approach with a brief understanding of the product. On the other hand, another customer would feel offended by the brevity and bluntness. Having an understanding of adapting to the requirements of customers, respectively is crucial for improving customer trust and loyalty.
Why at All Customer Relationships Matter?
The attitudes of customers have changed ever since the Internet got introduced. Customers have the ability to investigate marketing claims. Customers can now see what people review about the product or company. From comparing the prices to search for the alternatives, consumers do it all.
They can even discover how and what the employees think about the work environment. They can investigate the carbon footprint of the company and check whether it supports their preferred charities. Customers now tend to view brand relationships as their personal matters. This is where Microsoft Dynamics 365 for Sales can help.
How Microsoft Dynamics 365 for Sales Can Help
When consumers look for engaging the experiences that can demonstrate how well a company understands, it builds a relationship. And in return, it helps fosters a level of trust that leads to repeating the purchases & lifetime customers. If any relationship does not get established, consumers are likely to be fickle &devoid of the brand or company loyalty. This is where the importance of Microsoft Dynamics 365 for Sales comes into the forefront.
Microsoft Dynamics 365 blends leading ERP as well as CRM systems into one cloud service. Features like business intelligence and marketing module can boost sales teams' productivity. Given below are some ways how Dynamics 365 for Sales provides can help the sales team transform leads to potential relationships.
Predictive intelligence helps in identifying the particular leads by offering automated lead scoring as well as prioritization. It can show a likelihood that the lead can contact and get converted.
Dynamics 365 gives-some signals that reveal the relationship health, next actions, and risk. The signals allow sales teams to concentrate on prerequisite prospects & customers. The real-time interactive dashboards guarantee that actionable insights become accessible so that sales teams make prompt & informative decision seamlessly.
Business intelligence provides straight forward and seamless ways to understand and act in accordance with customer insights. As a matter of fact, insights are there in the context of the customer relationship. With these insights, it becomes easy to concentrate on the basic and right priorities to drive personal engagement.
Social Insights and understanding analyze posts for identifying and acting on the buying signals from significant potential leads. What it does is access the snapshot of those social activities via embedded buzz volume, sentiment analysis, and trends.
Embedded One Note can facilitate the note-taking & sharing it directly from within sales application. It can capture the pictures easily alongside hand-written notes for the purpose of sharing with the sales team. It can share conversations, notes, events, or documents with coworkers. Even if they are not using Dynamics 365 for Sales, it can send them the details.
Dynamics 365 for Sales is adaptable and flexible. Being extensible & scalable, it offers intelligent insights into sales. By doing so, it tends to eliminate the distractions that keep sales professionals away from the priorities.
Wrapping up
Sales teams have the ability to predict customers'requirements. They allow them to deliver the kind of personalized attention that develops lasting relationships as well as drive revenue. To speak simply, Dynamics 365 helps your business grow and increase profitability by finalizing deals faster and more efficiently while nurturing relationships with every customer. Build your potential customer relationship by improving your business strategies. Consult our team of Business Experts Gulf today.