Work Together, Safely With Microsoft 365 Business
by admin / May 04, 2021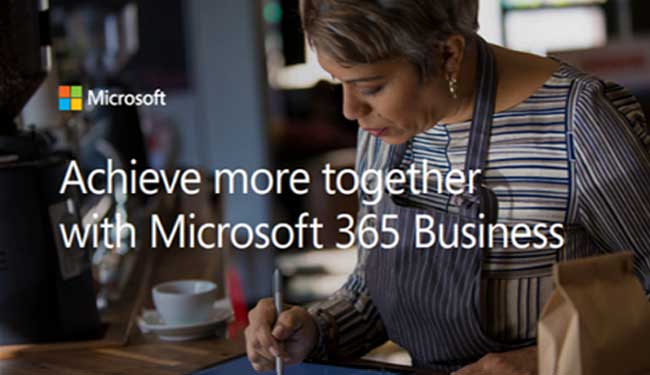 Microsoft 365 Business is the technological cloud service that brings all the Office applications, device management and advanced security services that would transform the way your organization works.
The aim of M365 is to stay collaborative so that you can achieve more:
The percentage of knowledge workers depending on technology to collaborate is 83%
The percentage of knowledge workers who still collaborate on documents using emails is 35%
With such statistics on the interaction and dependency on tools, there are certain problems faced. Let's look into the pain point
Problem
How can employees know they're looking at the latest updated version? How can they make quicker decisions when the process of emailing is slow?
Solution
Microsoft 365 Business is powered by Office 365, so employees can easily jump on a Teams video conference call to conduct meetings, explore and view files, plan and execute the next steps as if everyone is the same room.
M365 lets you be more mobile anywhere it matters:
According to statistics:
Around 42% of workers believe that mobile apps have lesser functionality or are not user-friendly to use compared to non-mobile applications.
On the other end, the percentage of employees who believe that business technology tools make them be productive and provide faster service is 61%.
Problem
Mobile workers will be restricted to respond on time to their customers and prospects if the right technology tool is not available to them outside the office.
Solution
M365 Business lets all the applications of Outlook, Office 365 apps, regular mails, calendar appointments to be available on the go even the employee is offline. Later when connected, all the data and used files get synced automatically.
M365 makes you more secure with always-on security:
The percentage of employees who use at least one unsanctioned tool to supplement the business tools provided by their company is 28%
Also, the average cost to investigate, contain and remediate a compromise of one employee's mobile device is around $21,042.
Problem:
A sky-rocketing number of devices and apps put your company's sensitive data at risk.
Solution
M365 Business with the power of Windows 10 will provide you with policies that will reduce the possibility of data breaches. For a better solution, employees can be armed with Microsoft Surface which comes with the best features of Windows 10 security and features.