Mastering new methods for 365 Business Central success
by admin / May 04, 2021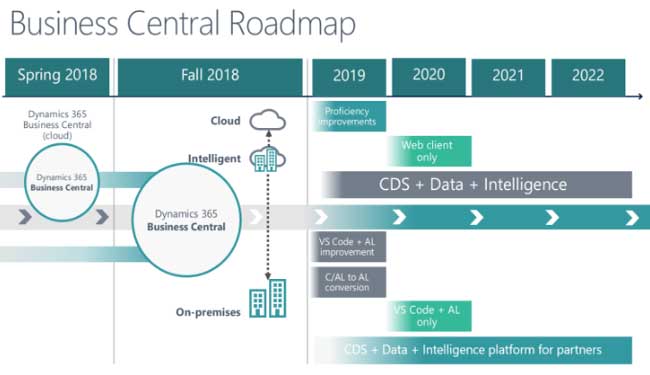 The Microsoft Dynamics 365 Business Central is an efficient ERP or Enterprise Resource Planning system under the Microsoft label. Being a part of the family of Microsoft Dynamics, the system manages to offer a plethora of creative features to the users. The product is basically a web-based system that is accessed with the help of an online portal. It also has an effective on-premises edition in the market. There are various methods due to which this particular system has been a huge success.
Provides Help In Managing The Financials Of An Organization
The Microsoft partners manage to help the company in making the best decisions in the forefront. It connects the information across sales, accounting, inventory, purchasing, and customer interactions in order to get a clear view of a particular business. The system also looks into the advent of procuring and maintaining the streamline accounts payables and receivables in the company. The Microsoft Dynamics 365 Business Central refines the financial forecasts with the help of modelling and analyzing the data from different dimensions.
Supports The Supply Chain With Automation And Security
With the aspects of optimizing the inventory levels, the Dynamics 365 Business Central uses a built-in intelligence for the prediction of future replenishments. This technically enhances the maintenance of the right levels of inventory by the automatic calculation of the stock levels, reorder points and lead times. It also provides the stands for maximizing the profits of a business where it prevents fraudulent and unnecessary purchases through the advent of the approval workflows.
The Modern Development In The Technical Aspect
In the near future, modern business organizations have to master in the advent of source control, development model, test automation, continuous deployment, and continuous delivery. Such developments would lead to an upgraded system of customer satisfaction. You would get the opportunity to prioritize the sales leads on the basis of their revenue potential. There would also be the prospects of boosting up the sales productivity by accelerating the cash processes in the organization. With the sheer involvement of such parameters in the mechanism of the Microsoft Dynamics 365 Business Central, the success of your organization is guaranteed.
Therefore, if you are scouting for some of the best Microsoft partners in the industry, then make sure that you check out the BEMEA. We provide the best assistance for the implementation of Microsoft Dynamics 365 Business Central in various organizations.