The first release of Microsoft Dynamics 365 happened in 2016 and from the day of release of this enterprise solution has gone through a slew of upgrades, version updates, better features, and offerings based on customer demand and market change. With the various applications of Dynamics 365, the finance and operations module has achieved greater adoption has to supports in driving the digital transformation with the help of modern tools that can connect with clients, projects, finance, and connect seamlessly with people.
With the rapid change in the market dynamics and persona purchase difference, Dynamics 365 Finance and Operations must stay ahead and be informed with the new and updated features released by Microsoft every year.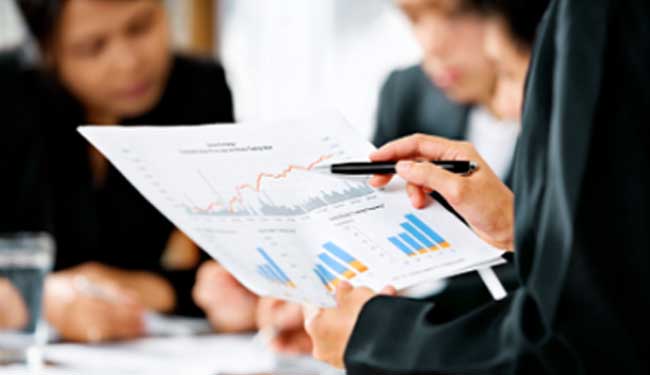 In today's blog, we are excited to announce the new features and newest capabilities that were released in Wave 1.
Dynamics 365 Finance Updates
The latest release of new features was aiming to go beyond the traditional way of reporting and transactional processes, Dynamics 365 Finance and Operations was updated with the foundation of fast, automation, progressive administration, better management, and predictive analysis. Here's a glimpse on some of the features:
Core Financials: This release focuses on automating common tasks to reduce the number of processes that users complete manually. It also introduces credit management capabilities that help an organization manage risk and automate downstream processes. Besides, it enhances usability in several ways.
Features such as adding Customer ID, Vendor ID, Vendor, and Customer Name to the voucher transactions list page. Also features such as Trial Balance report, Auto featured vendor payment, etc. are expected to be launched by the end of August 2020.
Globalization: Although most features for globalization have already been rolled out, a few others are projected to be released by September 2020. The new release allows users to convert business documents into PDF and print the reports directly. The feature of integrating Italian add-in EXIL, SHIPPING iso 20022 formats for international payment for International countries (France). You can also use the Advanced Electronic Formula Editor with addition to the Electronic reporting editor. This editor lets you improve the experience of a configuration of Electronic reporting (ER)
Public Sector:
Three features have been rolled out under Public Sector as of June 2020.
1. Daily statement of treasurer's accountability
2. Update bank balances when posting transactions using advanced ledger entry
3. Allow interest distribution and escheatment to update bank balances when posting
By August 2020, we can expect six additional features to be added.
Dynamic 365 Updates in Operations
Talking about updates in Operations, most of the features are concentrated on how to enhance the user experience, how to get better performance, bring in compliance, automation to the system, and better service support.
Cloud Operations: The new release offers a set of features intended to improve the security and performance of cloud operations. These features can be easily used by Administrators and Analysts as they are automatically enabled. Few features under Cloud Operations have already been rolled out.
Cross-App Features: The Wave release also bought in a bunch of modern updates related to Finance and Operations which included the applications of Dynamics 365 Finance, Dynamics 365 Commerce, and Dynamics 365 Supply Chain. The critical and important features of scanning files, attachments for malicious code, export application reports as Word documents are yet to be released.
Data and Process Integration: The release has updates on data storage in Azure Data. Business analysts, administrators need to configure all these Azure data updates for the end-users. These features would be available in September 2020.
For organizations looking to accelerate their digital transformation journey, Dynamics 365 for Finance and Operations is a great solution, as new and improved features keep getting introduced.
For further information on Dynamics 365 for Finance and Operations, please contact Business Experts Gulf today.