7 Reasons to Use Dynamics 365 for Sales Right Away!
by admin / May 04, 2021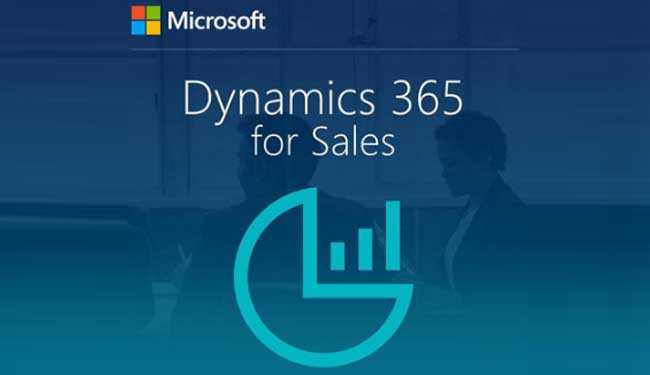 Dynamics 365 has a lot of features to offer and Microsoft Dynamics 365 for Sales is one of the most important components of the suite of Dynamics 365.
Microsoft launched it has an individual platform for robust solutions to manage the sales process. Dynamics 365 for sales has more intelligent functionalities with constant updates and makes it more user-friendly.The sales track process of accounts to contact; leads to order is well pipelined in the Dynamics 365 for Sales.
Following are the reasons for using Dynamics 365 for sales right away:
1.) Available anywhere, on the go, on any device:
Accessing your mobile from the start of your day is a routine in today's world. Dynamics 365 offers mobile applications for all platforms.This helps the sales team to access their leads and opportunity at any location and any time.
2.) 360 view of customer insight:
Microsoft Dynamics 365 converts uniformed data into actionable insights. This insight gives a better segmentation and customer 360 view.
3.) Get actionable insights and suggestions based on the activity by sales:
For instance, if a sales executive has an opportunity to close this week, the Relationship assistant will send a notification reminder to the executive to get connected with the customer.
4.) Accelerate team performance:
Teams performance can be accelerated using real-time analytics and historical data and other predictive information.
5.) Using pre-built templates and Excel sheet:
Extract sales data in excel for records, make changes and import back to Dynamics 365 for Sales; all this action can be done without switching to different applications and window tabs.
6.) Central Hub for all activities:
You can find all the activities (Appointments, phone calls, follow up remarks and so on) which is related to customer action and opportunity can be found at one place.
7.) Embedded Intelligence:
The new redesigned assistant helps the administrator and sales manager to create custom cards, prioritize card rankings and assign cards to Dynamics 365 for sales organization.
CONCLUSION:
Dynamics 365 for sales helps you organize, create, assign and qualify leads. This will lead to productivity by giving you insights earlier, yielding more output from team and revenue growth. To grow your business contact us at: info@bemea.com