Why CRM for Microsoft dynamics 365 ?
by admin / May 04, 2021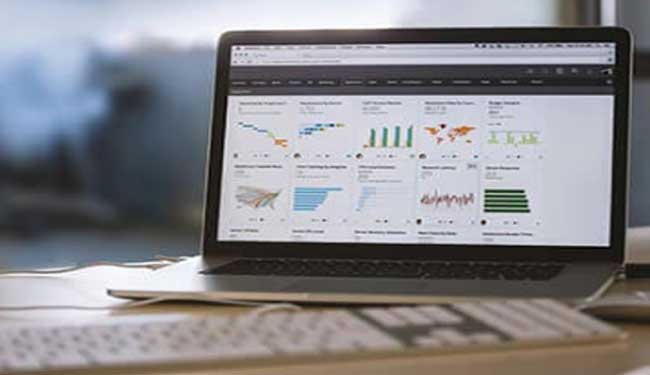 CRM & Microsoft Dynamics 365
The Value of CRM & Why in an Organization
From time immemorial even during the barter system, the customer has been the king. However, times have changed and in today's competitive market seen, customers have more choice and options of choosing the companies or they can even select the business they wish to engage in.  This gives rise to the vital point that an organization understands their customer from the initial interaction through the final one and also across the organization.  CRM or customer relationship management systems allow for quick information tracking and sharing to ensure each interaction with customer is meaningful and productive at the end of the day.
Sales Force Automation and More
Activities specific to the sales processor for assessing a pipeline, CRM systems have been regarded as sales tools.  All companies today are increasingly seeing exceptional value in sharing information throughout the entire organization.  The use of a CRM is spreading beyond the conventional marketing and sales techniques in their respective departments. Essentially, specific information needs will differ from one role to the next, more often than not customer information can be shared beyond sales why not?It is the call of the hour.
For sales representatives, it is quite valuable information to know about any issues of their customers who have drawn the notice of the support team or marketing materials that have recently been sent from the marketing team.It is valuable for the Marketing team to be able to understand where a prospect is in the sales process.  Thanks to the CRM system, this allows sharing relevant information across the organization, particularly the marketing department.
Easy Integration With Other Systems
Integrating CRM with other systems and sharing information in CRM in the organization allows one to procure all the information from a single location point.  In the past, to complete simple tasks, multiple logins for multiple systems were used spending precious time in the bargain. Incorporating a billing system with CRM can bring paid invoices into the CRM system, restricting the number of staff that has access to the over all billing system.  All the same, it ensures each individual has the information they need. Thanks to swift integration of a CRM system.
Invaluable Data Visibility:
Data in real-time can be accessed as CRM systems provide the Head of the Department and managers with improved visibility into their teams' activities.  In fact, the managers can see where processes need to be attended or assistance or training is needed to improve productivity.  Weekly and monthly reporting from various departments are things of the past. At present CRM takes care of reporting in real-time.
Mobility is another key element of modern CRM systems and particularly Microsoft Dynamics 365. CRMs have migrated from the confines of the office into the mobile world.  Everybody is on the move and on priority is gathering rapid information and quick access of data beyond the boundaries of the office. Microsoft Dynamics 365 is available on all mobile devices and providing access on mobile devices ensures that the information is entered into the CRM; in other words, user can access information from anywhere. Needless to say, the value of a CRM within an organization is endless as the information is entered into the CRM so that manager can evaluate reporting in real-time.
Need For Microsoft Dynamics 365?
Microsoft Dynamics 365 is unique in the CRM sector and globally leads the way in innovation and utility.  It is considered as one of the leading products in the CRM space which gives value for your investment.  As a matter of fact, the Dynamics 365 platform offers companies an exceptional set of productivity tools across marketing, sales and customer service efficiently. It has the ability to leverage their CRM investment even without adding software.  Microsoft Dynamics 365 stands out among competitors by its capability of extending and scaling across multiple business set-ups.
Deployment Choice:
Continuing with the exclusive features, Microsoft Dynamics 365 offers the power of choice in deployment.  Meaning, regardless of whether you use on-premises installation or use CRM in the cloud with Microsoft Dynamics 365 Online, the organizations always has the power of choice. With world wide data centers and supporting a robust network by accomplishingstrict data security, Microsoft triumphs as a leader in cloud-based services.
In-built Acumen
Ranking among the highest in user adoption and with unmatched features, Microsoft Dynamics 365 has inbuilt user interface that intelligently connects with other Microsoft tools, primarily with Microsoft Outlook.  Microsoft Dynamics 365 is much more than a data entry system.  It is not only intelligent but also informative with valuable tool that equips teams to be more productive vis-à-vis customer relationships across multiple business units.  It initiates a streamlined method to manage customers and important relationships with customers.
About CRM:
Sales force Automation:
Microsoft Dynamics 365 for Sales efficiently and precisely accomplishes your sales procedures.  The process-driven user interface streamlines the lead qualification process and helps drive successful conversion of leads to customer accounts.  The opportunity management area with built-in process header can be used to manage opportunities though different sales stages.  In a way, it conducts like a step-by-step tutorial.
So what does Microsoft Dynamics 365 mean for companies that uses this CRM system? The sales team is benefited in a big way.  The accuracy and consistency required to effectively motivate opportunities through the sales process rapidly and in a better way.  Microsoft Dynamics 365 aids in driving customer focus on major accounts and close the deal much faster than the traditional way.
Marketing Automation:
Microsoft Dynamics 365 for Marketing offers the ability for customers to manage campaigns effectively as well as the ability to distribute planning tasks and budget management.  One of the features is the robust marketing list creator giving an impetus to drill down and segment specific customers and also maintains contacts list for a strong database.
Case Management & Customer Service Automation:
Microsoft Dynamics 365 for Customer Service presents a complete suite tools module to help companies manage and support the retention phase of the customer lifecycle.  Such is the capability of the process driven interface of Microsoft Dynamics 365 that facilitates to simplify the case resolutions process. This is similar to the opportunity and lead process user interface the customer service user interface can be customized as per the needs.
SLA and Entitlements of the companies can also be managed by Dynamics 365.  Displaying related cases based on specific attributes of customer, the user friendly form also displays all previous interactions with the customer.
Let's say, if the company fixes computers and a customer calls in and needs assistance for troubleshooting the computer, based on the attributes one would select, troubleshoot, make a model of computer, type of question, so on and so forth. One can trigger Microsoft Dynamics 365 to search the database and pull in cases that match the attributes selected which helps employees be wary and able to respond to customer inquiries quickly.
Field Service Automation:
This one is a robust and possesses a great capability to provide a complete Field Service management solution.  Microsoft Dynamics 365 (online) provides service locations, preventive maintenance, resource management, work order management, product inventory, scheduling, dispatch, customer assets, customer billing, mobility and analytics that helps enhance the communication between customer service and field agents. Field Service procedures between field staff and customer help to optimize scheduling with efficient routing to shrink travel time. Microsoft Dynamics 365 Field Service capabilities help resource skill matching get the right technicians with the right skill sets to the right jobs. The features of Microsoft Dynamics 365 handles field service automation efficiently.
Project Service Automation:
The Project Service Automation capabilities in Microsoft Dynamics 365 (online) help create project quotes efficiently.  It also helps in creating contracts and manages projects for your customers after the contract is won. Additionally, it provides analytics to ensure projects are feasible and viable, besides manage the work hours, price lists and employee resources. It also has the capability to effectively track progress of the project(s) and the costs involved.
Extending CRM : XRM:
The powerful and robust CRM, the Microsoft Dynamics 365 is vast! The Extending Microsoft CRM ability is to help manage other areas of business that don't typically fall within the purview sales, marketing and customer service.  The flexi yet powerful platform can be customized and configured or calibrated in order to process within your organization.
For instance, as a Microsoft Dynamics 365 customer, you need a solution to manage properties or your organization needs a clarification to assist in managing travel matters.Help is under way in the form of Microsoft CRM.  It can automate or manage any area of your business, without the need to customize or develop something new.
We would advocate that you always consult a Microsoft Consultant before adding/building anything.
The emerging market for adoption of Microsoft Dynamics 365 is growing by leaps and bounds. It is a clear proof to the investments Microsoft has made in delivering a classic solution that any business house will wish touse in order to streamline their business productivity and viability.
Microsoft Dynamics 365 with its innovative and intuitive profile is an odd man out even in a competitive market. While no two companies are same as far as operations are concerned, even in similar industry.  Customers need easy solution befitting their processes, which are sometimes unique. Sometimes even the best of solution does not fit right and more often these solutions are not easy to configure and end up becoming a white elephant.  Providing a distinctively rapid development environment, Microsoft Dynamics 365 is flexi, cool and integrates to any Microsoft products in the organization.
CRM for Dynamics 365 & Microsoft:
Undoubtedly, one of the most influentially dominant profiles Microsoft Dynamics 365 is the integration with the Microsoft basket.  As Microsoft bunch consists of products viz. Windows Server, Microsoft Exchange, Microsoft SharePoint, Skype, OneNote and Yammer.  These help in providing end-to-end solution aptly designed to work in sync and to increase the value of technology in your business and prosperity for your organization.