What is a good payroll software for small business?
by Author / February 20, 2023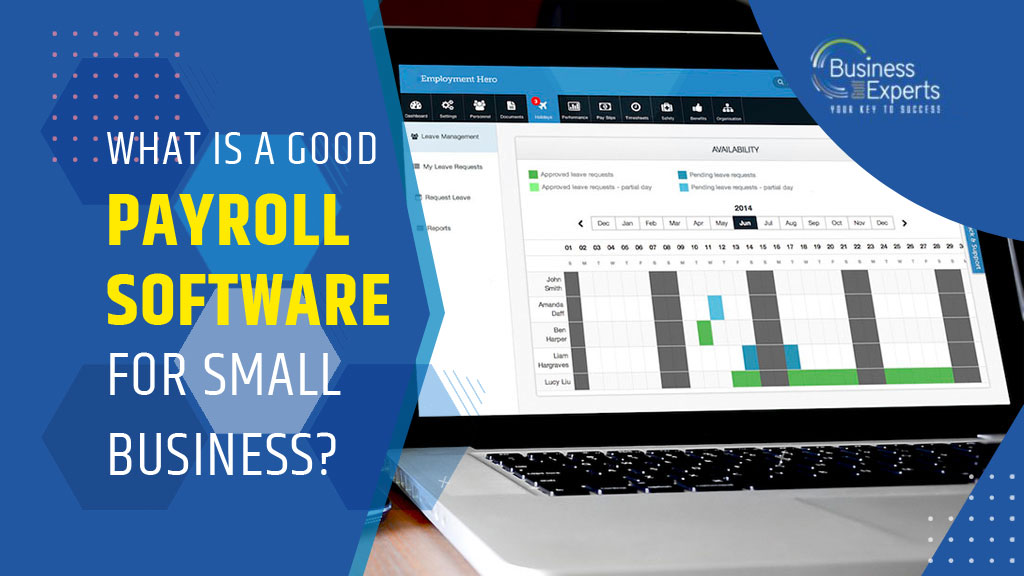 Management systems for small businesses need to be user-friendly and flexible enough to meet their constantly changing requirements. Being able to effectively handle the onboarding process and the growing amount of employee data becomes more and more challenging as an organisation expands.
How Can A Small Business Find Good Payroll Software?
Collaboration has improved as tasks that were previously handled by separate teams may now be accessed within the same platform. Automation of repetitive computations and operations results in work that is completed more quickly and precisely—all thanks to small payroll software.
Why Does Your Business Require Payroll Software?
Every opportunity to save time and money is sought after by small business owners. You may automate particular operations and gather data with payroll and HR management to enhance your company's functions. Your small firm can be streamlined in a variety of ways by using hr and payroll software:
Your HR team will become more effective, freeing them up to work on other tasks
It will guarantee that you consistently pay and withhold the appropriate amount
It will assist you in managing tax compliance and avoiding IRS fines
It greatly simplifies organising PTO and bonuses
It makes it simple to provide employee benefits, such as health insurance
Employee onboarding is streamlined, allowing new workers to start working more quickly
Employers will be happier, and your life will be easier if you use HR payroll if you own an online store or small company website. Whether your staff is local or remote, you may streamline your business operations using this HR software.
Necessary Features of a Payroll System
Finding the right HR and payroll can be laborious, particularly if you're a new firm or aren't knowledgeable about software. Are you unsure of the features to look for when choosing a package for payroll management? Remember these key characteristics.
Easy Setup
Time is precious, as any business owner knows. What makes you think you would want to spend a lot of time installing software? Look for payroll with a straightforward setup when exploring the market.
A simple payroll setup could take the following forms:
A simple startup wizard
Free payroll setup
Capability for importing
When evaluating payroll, consider the setup options. Is there a way for them to set up your payroll account for you or someone else? How does the account creation process work with them? To find out what others say about the setup procedure, pose these queries and check our customer testimonials.
Integration Options
Along with processing payroll, you must collect timesheets, keep track of employee documentation, and perform duties. For this reason, you must have payroll software like Microsoft Dynamics that easily integrates with other systems.
A few items to consider integrating with are as follows:
Accounting application
Software for tracking attendance and time
HR applications
Pay for employees
Inquire about the platforms that each payroll provider with and the fees. Your information will be in one place, and you may access all your software using the same login.
Accurate Tax Deposits and Filings
One of the most challenging parts of the procedure is withholding and paying payroll taxes. Look for software that has a feature where the business handles the paperwork and deposits for you further to simplify your payroll.
Payroll tax, collection, filing, and depositing software are all things you should look for if you want it to do those things for you.
Handles payroll taxes at the federal, state, and local levels (collecting, filing, and remitting)
Performs W-2 and W-3 year-end filings
Possesses promised exact tax estimates, deposits, and filings
Automatically updates taxes
Check the payroll company's complete list of services to see what is offered. They might not always charge more for year-end filing. Look for simple payroll software if you don't want the full-service approach. Compare features, prices, and reports, among other things.
Employee Self-service
An ESS portal is another aspect of payroll software like Microsoft Dynamics to search for (plus points if it's free!). Employees can access their pay stubs, edit their personal information, and view information about their benefits by using employee ESS.
Additionally, with an ESS, staff members might be able to manage their time cards, examine their W-2s at the end of the year, and print payroll data (e.g. reports). When searching for software, find out if the vendor has a portal, what it charges (if anything), and what features it offers.
Payroll software may streamline all responsibilities and communication between small organisations' workforce, HR departments, and financial teams. Business Experts Gulf Payroll's integrations and employee portal enable streamlined communication across whole enterprises.
To know more, reach out to us on info@bemea.com or call +971 4 421 4909. You can also WhatsApp us at +971 54 328 2117.
Follow us on our LinkedIn to stay up-to-date on this solution.