Optimise Your Project-Centric Business with MS Dynamics 365 Project Operations
by admin / April 23, 2021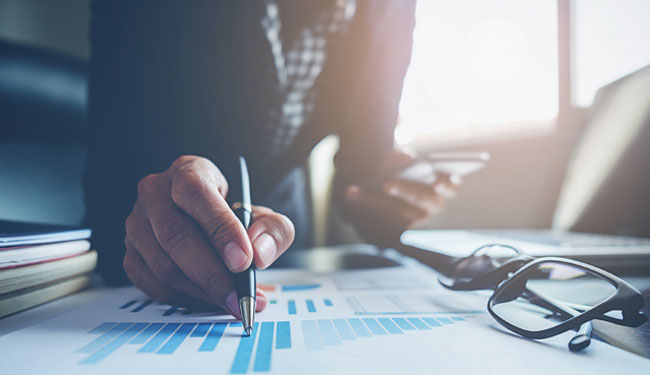 Microsoft Dynamics 365 Project Operations has been one of the most used computer programs in any business all around the world. It aims at making company processes easier and more efficient and also enhancing the overall customer experience.
In today's digital age, winning new deals, increasing profit margins, building brand awareness, and retaining your best customer are significant challenges. With a saturated market, it is getting harder each day to be consistent in the industry. However, with Microsoft Dynamics 365, all of this becomes effortlessly easy.
Based on the Microsoft Power Platform, the Dynamics 365 Project Operations can efficiently integrate with your existing system. It further allows your company to adapt to the ever-changing market conditions by extending, customizing, and connecting to other Microsoft services and apps. With such software, you can be sure of increasing the overall returns and efficiency of your company.
You can use it with the Microsoft applications like Microsoft Teams, SharePoint, Dynamics 365, and Microsoft 365 if you already have them as well.
Nevertheless, if you are new to this software program, this blog is for you. Here you will learn how Dynamics 365 Project Operations connect resourcing, sales, project, and accounting teams with this one application to enhance deals, maximize profitability and accelerate delivery.
What Are Some Advantages You Can Experience With Dynamics 365 Project Operations?
Further mentioned here are some of the main advantages of using such software.
Gain More Deals:
This is one of the most common advantages of using Project operations. It further builds on the abilities of Microsoft Dynamics 365 Project Service Automation (PSA). This additionally helps simplify all aspects of project-based sales.
Starting from pricing or estimates to quotes to forecasting and contract management. This will further allow your company to win more deals and finalize the sales and transfer them to the delivery teams.
Make Your Team More Efficient:
Using Project operations in your firm can help make your team more efficient. Highly productive and better-connected teams are usually the product of operational excellence. However, to accomplish that, you have to enhance collaborative efforts across the project lifecycle.
You can do this by bringing the cross-functional teams together with project plans, budgeting, and scopes while capturing conversations, using apps, and sharing content.
Project operations can help empower the people with delivery tools and visual project planning through implanted Microsoft Project capabilities.
Heighten Resource Utilization:
Coming in at number three is this popular benefit of Project Operations. Since Project Operations further enhances the project management and accounting (PMA) abilities of Dynamics 365, it can help maximise probability.
Along with that, it also helps your company easily manage its finances through every project phase.
You can configure project revenue and cost parameters which will further drive efficiency throughout accounting to support compliance. This also includes global parameters relating to any legal entities that might be attached to the project.
Help The Team Make Informed Decisions:
Known to be one of the best advantages of Project Operations, it helps your business make faster and informed decisions. Since this program unifies the operational workflows, it helps increase business agility.
It does this by providing better visibility along with actionable insights throughout the project-based operations. Allowing your staff to use this software can help them gather more valuable and up-to-date insights that will enhance your projects' overall health.
All of this is delivered within the flow of work and provides for greater efficiency.
In Conclusion
All these points mentioned above make Microsoft Dynamics Project Operations one of the best computer programs to implement in your growing business.
All in all, it can be said that using Microsoft Dynamics 365 Project Operations can ensure that you increase your staff's productivity and, eventually, your company. However, using this software might need some practice and skills. With additional information like pricing can help your company make more informed decisions.
This is why you should hire professionals in the industry like Bemea. Present in the industry for years, this company provides reliable and experienced professionals who can help your company experience all the benefits that can help you shine in the industry. You can learn more about them on their website.