Microsoft launches Dynamics 365 Business Central for SMEs in UAE
by admin / May 04, 2021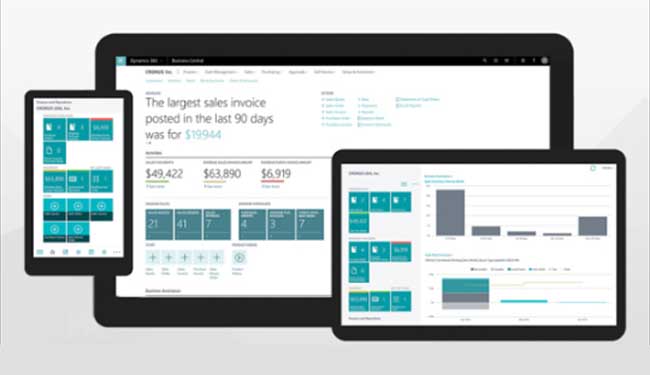 Business Central for SMEs – As per the fast-growing segment of SME, the Microsoft Dynamics 365 Business Central is basically a powerful solution to streamline all the business and financial processes. As soon as Microsoft released this particular software in the UAE Market, all the companies have adopted it in order to improve their customer relationships and make all their decisions work with the help of certain integrated intelligence. Due to the rising demand for management software in the industry, the Microsoft Dynamics 365 Business Central has been bubbling with a lot of hype in the market.
Basic Functions Of The Business Central
Basically, the Business Central is intelligently made software for the implications in various small and midsized companies which are in need of advanced accounting software for better work performance. When a particular company is looking out for prospects of readily connecting with various businesses through functionalities, disciplines, and processes; then the Business Central should definitely be on your list.
Being an all-in-one solution to the business management perspective in the industry, it manages to smoothly connect all the systems of the back-office with the respective business procedures.
Works As An Effective Helping Hand
The Microsoft Dynamics 365 Business Central allows all the business owners to equally standardize and efficiently integrate the business processes of their company like Human resources, sales, logistics, finance, and marketing to work as one. Unlike the earlier versions of the ERP solutions, this Business Central software helps all its innovators to come out with smart and quick business decisions. This proves to be the competitive edge on the working capacity and performance of the company.
Importance In The UAE Market
As the UAE government is working ambitiously with its reformed economic programmes, the SME tries to play the vital role of contributing to the growth of the nation. With the progress of the small businesses, in the long run, it is becoming quite an important task to integrate their work patterns and business insights to adhere to the operations of the industry highlights.
In order to get the accurate information and guidelines through the working of the Business Central, you can take help from us at the Business Experts Gulf. We always look out to the fact that our clients get an edge on their business pattern with the effective use of the Microsoft Dynamics 365 Business Central.