Microsoft Dynamics 365 Customer Service Features Paving Way for Customized Customer Solution
by admin / April 23, 2021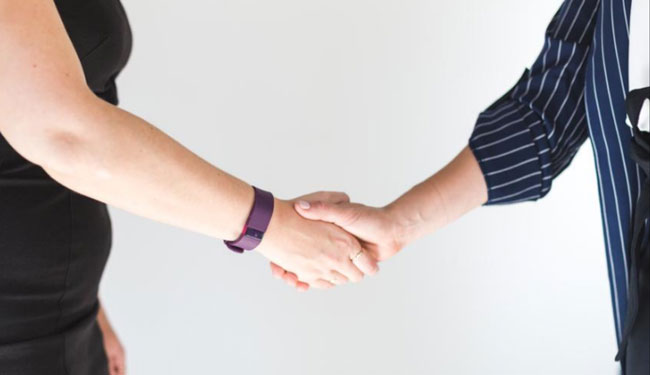 Customer service have always been an integral part of any company and it reflects the quality and also the vision of the enterprise. It is not just about solving the problems of your customer but offering them a customized solution even before they ask for it. Bad customer services are one thing no company ever wants to attain as it could ruin the reputation.
Microsoft Dynamics 365 has come up with some incredible features that make serving customers a lot easier and more customized. It is a standalone app and comes with all the features that make it quite robust and flexible for any company to use. Loaded with features, here are the key ones you will not want to miss out on.

Case Management Helps In Making Your Job Simpler
This helps you with everything from the assignment, escalation alongside a resolution of the case(s). It supports all and the action could be performed in a hassle-free manner if pre-defined requirements are met. The case management would help the employees to get enough information related to the case like call information, account information. Case records show the activity of each case.
Knowledge Management Helps In Finding Answers Faster
Doing everything manually could take a lot of time and time is something that is considered very precious. Knowledge articles could be accessed in a different tab or with the case file which helps the agents in replying to the queries faster and accurately. It could also be emailed to the customer or one could serve their own with self-service customer portal.
Using Of Templates To Reach Out To Every Level Of Customer
Work is made productive with the help of this feature by which the agents could use templates for emails, articles and other cases. Instead of writing it fresh every time, the pre-entitled templates could help a lot and use customer information to avoid any kind of impersonal communication.
SLA Helps In Resolving The Cases Faster
SLA helps in resolving issues faster and ow fast it should be done by escalating. It illustrated the advantages any customer would get on a personalization level like phone support, email support or across all kinds of platforms. Microsoft Dynamics 365 help monitor response by specifying the SLA for each entitlement.
Using Dashboards And Reports For Exclusive Customer Satisfaction
With this, you would be able to check the vital factors of your enterprise's customer service department. You can see various reports in an organized way like the number of incoming reports and the resolving rate. They are available in different forms of dashboards which could prove to be really helpful.
Noting The Voice Of The Customer
Prioritizing the feedback given by the customer could help in the long run to improve the services and products. with this feature you could right away store the feedback and create survey templates. And, when any customer problem has been resolved, one could immediately send the survey report to get a better understanding of what customer wants.
Additional Features To Enjoy With Microsoft Dynamics Customer Service
With portal capabilities, customer can resolve their issues on their own and also there would be a decrease of load for the agents. With gamification feature, it helps in motivating the agents to perform better. Embedded intelligence helps agents with recommendations and shortcuts to serve customer faster, better and much more efficiently.
With field service, one could provide on-site services as and per the requirements of the customer, therefore increasing the level of customer satisfaction and increasing reputation.
Therefore, these are some of the advantages or key features that one should be aware of. Microsoft Dynamics 365 customer services are paving the way for companies to reach out to their customers and serve them better.