Key Benefits of ERP in a Retail Business
by admin / May 04, 2021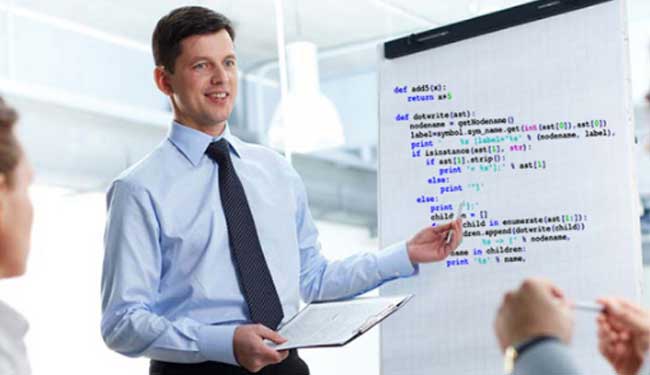 The revenue generation of retail businesses mainly revolves around meeting the demands of the customers by supplying them the right type of goods. Thus, the modern retail businesses and even the old ones must give up on their traditional bookkeeping methods and adopt the latest software support of ERP. You get industry-specific ERP software support in Dubai these days and the most trusted portal catering the customers in this regard in Business Experts Gulf.
Achieve Informational Accuracy With The Modern ERP Solution:
The ERP software support in Dubai enables retail organisations to keep a systematic record of the inventory, fund movement, and much more. This vital information plays crucial roles in the operations of the business. The real-time and accurate financial data help retail organisations in making growth decisions in a strategic manner. To get the ideal Dynamics 365 Business Central Partner, companies can always explore the portal Business Experts Gulf.
Reduction In The Errors Of Reconciliation With ERP:
The latest ERP solutions help to standardize and automate the process of accounts reconciliation. All the financial data from various systems get automatically imported into ERP which helps in reducing errors in entry. With automated workflow, discrepancies can get better investigated by the general ledger so that prompt actions can be taken. Thus, your employees get freed from the tedious tasks of maintaining multiple books manually.
Save Time With The Modern Solution Of ERP:
With the support of the Dynamics 365 Business Central Partner and ERP solution, retail organisations can keep updated records of their inventory, sales and specific prices of different products. Businesses can lay hands on any data for analysis or prediction at any point in time via the cloud-based solution. With the elimination of manual accounts handling, the overall management system gets much more effective and efficient.
Automating The Generation Of Invoices Using ERP Software:
Invoice generation is the most crucial part of any retail business. Doing this task manually is quite daunting. With the latest software support of ERP, the job becomes effortless and also accurate. Everything is computerised starting from billing to entries and the invoices get generated in just simple clicks of the mouse. Thus, the managers of retail houses can control their finances in the most effective manner.
Hybrid Solutions With ERP Software:
The latest software helps in centralizing the processes of intercompany and also helps in managing complex aspects of the business like tax implications, multi-currency exchanges, journal creation, etc.
So, if you also aim at turning your retail operations effortless, contact with the professionals at Business Experts Gulf today. They understand your needs and integrate the solutions accordingly.