Essential Features Of SharePoint, Exchange And Skype For Business 2019 Released
by admin / May 05, 2021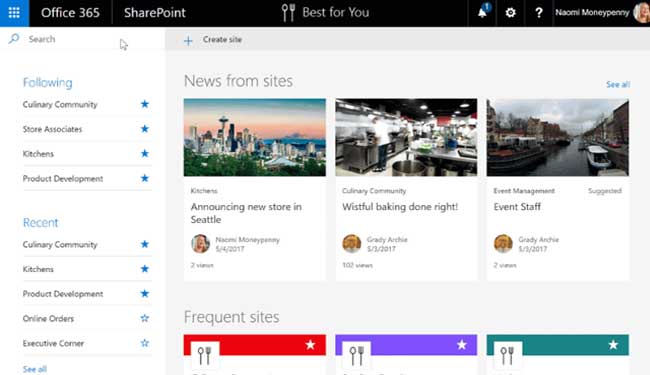 Essential Features Of SharePoint, Exchange And Skype For Business 2019 Released – The 2019 editions of the Microsoft's branded application servers – SharePoint server, Exchange server and the Skype for the Business server has been officially launched in the market. Being one of the most technically advanced servers in the market, there are various organizations that are willing to use them as their core server portals. The organizations are looking forward to run the recently released servers on the Windows server 2019. Along with the prospects of the update, Microsoft has also come up with some great innovation in the new servers.
The Main Features Of Exchange Server 2019
One can download the Exchange server 2019 from the Volume Licensing Service Center of Microsoft. The main aspects of this particular server which has been quite compelling in the industry are the routing support for International e-mails and the dynamic database. Moreover, the Exchange server 2019 also has the ability to make use of 256 GB RAM and 48 processor cores. The server also has the feature of supporting the solid drives which subsequently improves the e-mail search.
Highlighted Aspects Of The SharePoint Server 2019
As a popular application server in the market, the SharePoint server 2019 has been released by Microsoft with the various new and evolved features. Most of the organizations love the SharePoint partner due to its ability to effectively upload files of up to 15GB. People are also appreciating the server's capability of incorporating an upgraded length of URL Path from the basic Unicode code of 260 units to a whopping 400 units. Another interesting feature is the use of # and % characters in various folder and file names across various libraries.
Positive Points Of The Skype For Business Server
The Skype for the business server is a server for unified communications which can be vividly used in the data centers of the organizations. This server specifically supports a cloud voicemail which comes out as a unique feature in the industry. There are prospects of a support for cloud call records which are used for tracking the call quality in various hybrid environments. The Skype for business server also incorporates a streamlined support for all the organizations that are moving towards the Microsoft teams.
Therefore, if you are looking forward to getting more assistance in procuring the newly released servers under the Microsoft platform, then contact us at Business Gulf Experts. Being a SharePoint partner company, we would provide you with all the required details regarding the downloading, installing and running procedures of the mentioned servers.