D365 Finance and Operations vs D365 Business Central
by admin / May 04, 2021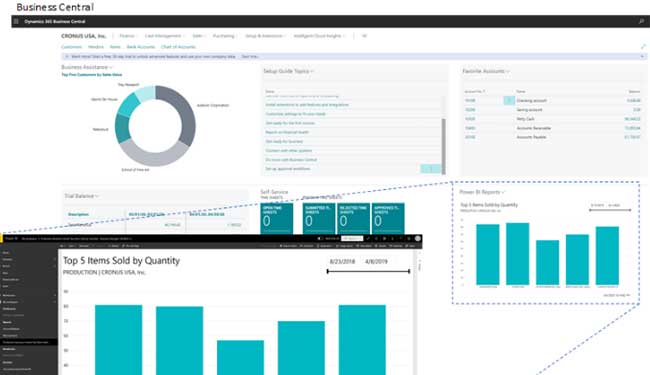 A very common question that many companies ask themselves or wish to find out is about ERP solutions. With so much available in today's market, it could be quite overwhelming. Most want to know the difference between Microsoft Dynamics Finance and Operations and D365  Business Central. While both come with some similar functionalities there are some notable differences one should be knowing about too.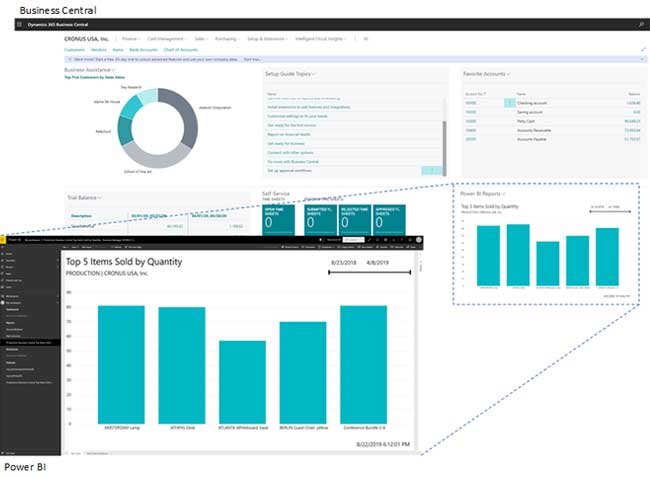 Microsoft Dynamics Finance and Operations and What It Has To Offer
This is the most advanced ERP solution one could come across and is a transition from Dynamics AX. While AX users will be enjoying a lot many advantages there are some more added ones that the advanced users would get to enjoy. It is packed with feature enhancement and there are some sophisticated but user-friendly tools one could use such as machine learning and also Artificial Intelligence.
If your company is looking for optimum functionality, flexibility and maximum power, then one would appreciate what this tool has to offer. You could start with the financial core management base. You could then choose extra functions as and when necessary. It is ideal for medium and large-scaled industries, for global companies who like a united front. It helps with manufacturing, distribution and also logistics.
Main Benefits That One Gets To Enjoy With Microsoft Dynamics Finance And Operations
You could increase employee productivity with PowerApps and Flow. This is simple with integration with Office 365. It could be very easily connected with other Microsoft Apps like Customer Service, CRM, Marketing platforms and others. With Microsoft Dynamics Finance and Operations, you would be able to enable employees to have real insights and information at their disposal helping with better analysis and delivery. It could easily adapt to a changing world in terms of operations related to market and automation capabilities.
What One Should Know About Microsoft Dynamics 365 Business Central?
This is a transition from the previous Dynamics NAV and it comes with all the main or core functionalities inside one integrated system. You could either choose between the Premium or the Essential one. From small to medium businesses, one could benefit greatly from this and you would not even require the advanced D365 Finance. Though Business Central comes with the same code base, it comes with new functionalities and also a user-friendly UX.
The Main Benefits Of Microsoft 365 Business Central
It comes with built-in intelligence which helps in predicting when any particular SKU requires to be restocked. It helps in delivering projects on time with timesheets and that too within the budget. For a business, having some kind of balance between the various department is vital especially finance.
It offers you easy financial management across accounts, launching, purchasing and sales. It also includes data from various customer interactions. It could help with prioritizing sales leads depending on the potential of the revenue.
Which One Will Be Correct For You?
If your company is a medium-sized one and has employees varying between 50 and 200, Business Central would be the right choice for you. Business Central comes with capabilities that help businesses to grow by unifying finance, supply chain, project and also operations.
While Microsoft Dynamics Finance and Operation offers a full-enterprise solution. It helps in unifying your business requirements and aspects under one central hub. Also, if you operate internationally, it operates in more than 30 countries and is perfect for big industry.
Business Experts Gulf would help you all the way by guiding you through the whole process of integrating and benefiting from the features. We have been in business for years and offer customized solutions too. Reach your goal of business success with us and you will not regret it.