Capitalizing on Microsoft data centre in KSA
by Author / February 13, 2023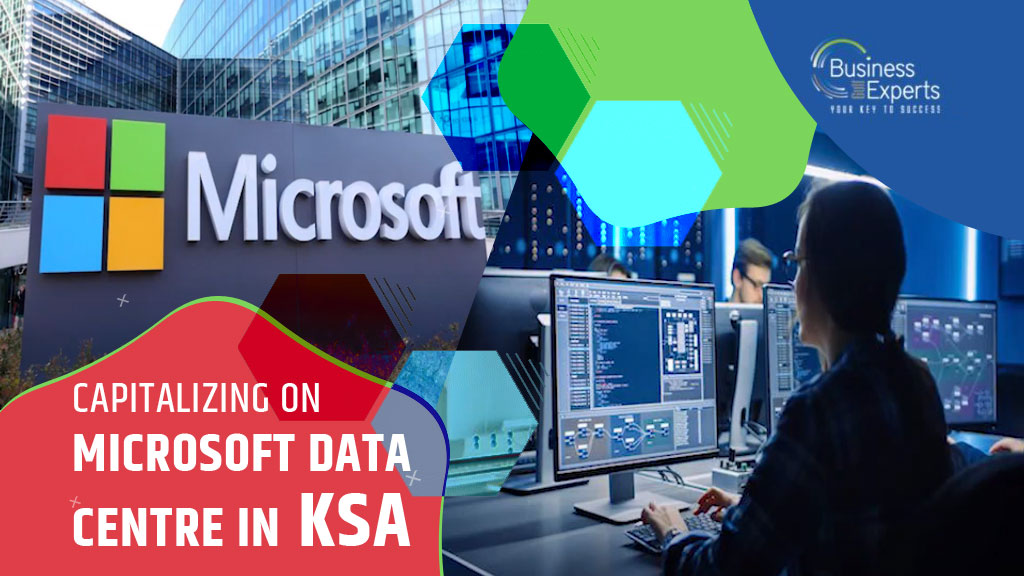 You have probably invested in building your own data centre at a colocation facility if you are a Managed Service Provider (MSP) for maintaining hosted infrastructure. Data centre deployment is fun to design and offers a lot of benefits. It helps to price and sell managed infrastructure services at scale.
It's time to assess if investing in and maintaining your present data centre is still the best choice for your company. It is due to the huge technological and financial developments brought on by the advent of the public cloud in recent years. Microsoft is investing heavily to encourage partner of Azure through initiatives like Data Centre Optimisation (DCO).
What is Microsoft Azure?
Microsoft has developed Azure, a cloud service platform for developing, and managing services and applications anywhere. It mainly uses its continuously growing global network of data centres. With Azure's platform as a service (PaaS) paradigm, you may add cloud to your current network. You may use Infrastructure as a Service to entrust Microsoft with all your computing and network needs (IaaS).
Both options, based on the tried-and-true architecture of Microsoft, offer safe, dependable access to your cloud-hosted data. Azure offers an ever-growing selection of goods and services made to satisfy all your requirements on a simple platform. The Microsoft cloud may be the best option for your company. That's only if you follow the advice below that lists only a few features Microsoft makes available through Azure.
Top Reasons to Use Microsoft Azure Data Centre
Microsoft has made various upgrades and additions to provide the company the flexibility it requires while also making ongoing investments to drive data centre migration to Azure Cloud. Here are the main justifications for moving your data centre to Azure Cloud.
Migrating to Azure Can Save You Money
Your IT budget may surpass due to the expense of maintaining Windows server. By switching to a cloud provider, you only have to pay for the infrastructure you utilise.
Not having to repair or replace server components results in the biggest cost reduction. It involves lower overhead costs for hiring IT employees to manage local servers. Migrating to Azure might help cut their server expenditures by 82%.
Additionally, Azure is less expensive than other cloud service providers. By combining your Windows Server and SQL Server workloads, Microsoft estimates that Azure is five times less expensive than AWS.
Scalability, Accessibility, Security, and Speed
Scalability – IT platforms and bandwidth should expand in conjunction with the expansion of your organisation. You may develop various apps across multiple servers by moving your data centre to Azure, ensuring there will never be a shortage of servers.
Accessibility and speed – More than any other service provider, Microsoft Azure has data centres in over 54 regions. The accessibility and transport of data will speed up as a result.
Security – Azure data centres are extremely secure and protect your data from natural catastrophes, thanks to their many storage choices. Your data may exist in at least three secure copies spread across different data centres.
Data Security and Time Saving
Your data remains safe from natural catastrophes in some of the most secure data centres like Microsoft Azure. Your data remains in at least three different nodes thanks to the availability of several data centres and storage choices. You may specify the frequency and size of the backup schedule with the aid of a Microsoft dynamics partner KSA.
Configuring, organising, and deploying virtual computers took considerable time. In minutes, Microsoft Azure partners can set up on new virtual machines using Microsoft Azure. The built-in connection of Azure Hosting Services with Windows Virtual Environment enables rapid and simple backup.
Increase Business Resilience 
Every successful company must have business agility. Accelerating your digital transformation is essential and more important than ever. More individuals continue to work remotely and 74% of businesses allow certain workers to work entirely remotely. Your company can remain adaptable and productive whether employees work from home or in the office if you migrate to the Azure Cloud.
Organisations have experienced a 40–50% increase in speed to market and a 20–30% increase in employee productivity over three years using Azure. Additionally, your firm remains prepared to operate anywhere and whenever with capabilities like Remote Desktop Services, secure access from any device, and a lower physical footprint.  
Azure Disaster Recovery
Utilising Azure-style cloud services provides data redundancy. A calamity at your physical location would result in total data loss if you used a local server. The cloud helps to manage your data, which makes it independent of geography. As a result, your operations will not get impacted by a fire or an earthquake, and will remain unharmed.
Azure offers comprehensive end-to-end backup and disaster recovery options for companies that wish to protect their data. According to Microsoft, Azure's time to disaster recovery is 66% faster than that of on-premises servers.
Despite hearing about Microsoft Azure, you might be cautious about moving your network and data there. Business Experts Gulf, a Microsoft dynamics partner KSA will make your transition to the cloud simple with their professional support. While they build your cloud infrastructure and smoothly integrate it into your systems, you may carry out commercial activities.
To know more, reach out to us on info@bemea.com or call +971 4 421 4909. You can also WhatsApp us at +971 54 328 2117.
Follow us on our LinkedIn to stay up-to-date on this solution.