What Is HR and Payroll Software?
by Author / January 30, 2023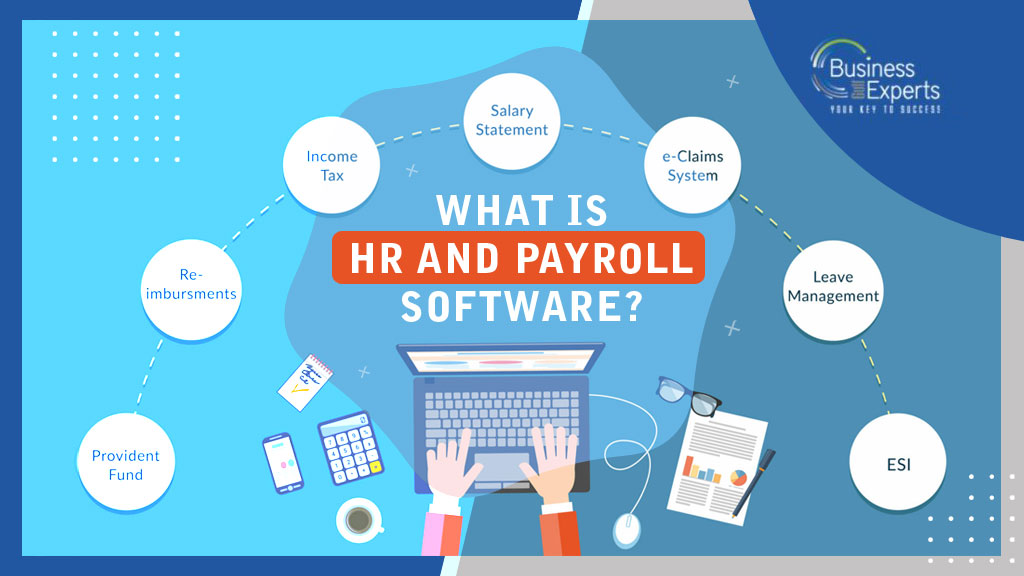 Human Resource Management Software, or HRMS for short, is an integral addition to every business nowadays. If you want to enhance your company's efficiency, better manage your employees and streamline business processes, an HRMS can come in handy.
HR and Payroll Software
It is predominantly designed to help automate your everyday HR operations. It offers a unified system to store all HR-related data, ensuring quicker and easier access.
This can help save you a lot of time and keep resources free from completing repetitive tasks. It also diminishes the chances of human error and negates any confusion amongst employees or their information. Simply put, HR software will help you better engage and manage your employees.
Why Is It An Important Addition To Your Business?
For any business, employees are a tremendous and quite important asset. How successful your company mainly depends on how efficient your employees are and how well you manage them. This is perhaps the main reason why using an HRMS makes perfect sense.
It ensures a relatively seamless and easy experience for your employees right from when they join to off boarding. It can also help you when it comes to decision-making for your employees. While you can also use spread sheets to manage your HR operations, they are often more cumbersome.
In addition, with your company's growth, it will eventually require more resources to enter the data manually, making it a challenge to find it at the right time. With an HRMS solution, you can easily take off the burden of manually handling administrative tasks from your employees.
What Are Some Essential Features Of A Good HRMS?
How well an HRMS fits your company processes and helps with daily operations mainly depends on its features. Now that you know what HR software is and why you should incorporate one, it is time to learn what features you should look for. Further listed here are some essential elements you should not miss out on. Having these features in mind while purchasing an HRMS can ensure you make the right choice.
One of the most important features you must ensure your HR software has is payroll processing abilities. Developing payroll systems manually can take a lot of time. More so, since there is so much data to work with, that heightens the chances of witnessing human errors. Any mistake on this front can be pretty costly and significantly impact your company's reputation.
With payroll software, you can automate all payroll calculations and ensure it complies with all labour and local payroll laws. This will also help streamline the entire process, ensuring all your employees get paid timely and without miscalculating.
Secondly, you should look for HR automation. This can be pretty useful as it makes management a lot easier and simpler. You can create multiple workflows to further automate tasks like approvals, emails, expense claims, leave management, etc.
You can also specify a criterion to trigger instant notifications automatically. With the help of an HRMS, you can also automate data field updates, ensuring there is no misinformation, and you do not have to manually input any change over time.
Onboarding is perhaps one of the first tasks your new hires must complete when joining your company. When done manually, this process can involve a lot of steps, often making it time-consuming. However, with an HRMS, you can access an on boarding management system.
This can further make the process of inducting your new hires easier. They can complete all the required paperwork online, negating the need to print and allocate said documents. This also makes the process a lot more efficient and accessible. 
Attendance Management System:
Having a poor attendance tracking system can have a seriously negative impact on your company's employee retention rate and bottom line.
This is why you should ensure that the HRMS you invest in comes with an attendance tracker. Your employees can log their work hours automatically, even when working from home. You can then generate reports for an overview of the attendance patterns.
Checking all the right boxes, companies like Business Experts Gulf are an excellent choice for HR solutions. Their products come with top-notch quality and easy maintenance and can help take your business to the next level.
To know more, reach out to us on info@bemea.com or call +971 4 421 4909. You can also WhatsApp us at +971 54 328 2117.
Follow us on our LinkedIn to stay up-to-date on this solution.