What is ERP Software? Analysis of Features, Benefits and Pricing
by admin / May 04, 2021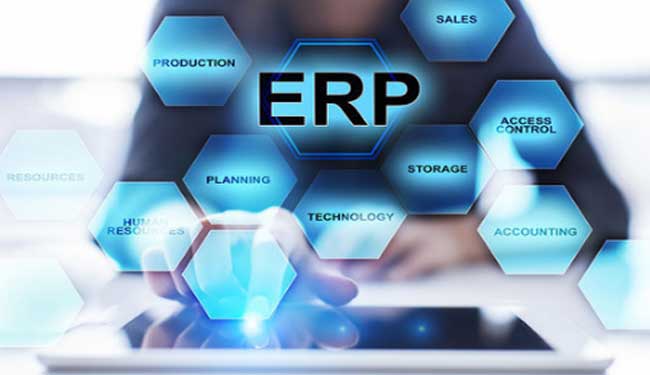 ERP software or Enterprise Resource Planning is a compilation of application that helps in the management of important processes of business such as purchasing, Human Resource, CRM, sales, accounting, inventory, and accounting. EPR is integrated software that is designed to fulfil all the processes of a business rather than individual ones. Many organizations use ERP software to conduct their businesses.
ERP Is Used To Gather, Store And Interpret Important Data
In current times, the collected data is stored in clouds which means that people can access it from anywhere at any time. Cloud ERP solutions have seen a major shift with different technological innovations. ERP further helps to forecast the correct future of the business based on the continually updated data which would help in generating reports determining the future changes that might occur in the market. The using of ERP software helps to cut down operational cost as most of the functions can be carried out in one software in all the departments.
Benefits of Enterprise Resource Planning
ERP has several benefits which are often for the good of the businesses. It increases efficiency in the processes of the business through the usage of the collected data. The collected data helps different departments to use them as needed and remain updated on the daily tasks that are required in the business. ERP also helps to make the right decisions through the data that is secured in the cloud database.
Features of Enterprise Resource Planning
ERP is used for several functions such as financial management, sales & marketing, manufacturing, inventory, customer relationship management, human resource management, supply chain management and purchasing. ERP has the capability to incorporate all these functions into one platform and function efficiently according to the needs of each department. The data of each of these functions collaborate together in the cloud of the software which can be accessed at any time according to the requirement of the business.
Types of ERP Software
There are majorly four types of ERP software which can classify which are generalist ERP, vertical ERP, small-business ERP, and open-source ERP. These four types of ERP software are based on their applicable functions on a business level and the features that they might hold. The common link between all of this ERP software is that they store their data in the cloud software.
Many other kinds of ERP software are used in current times due to technological evolution. However, the major point lies in the fact that ERP software of any type would help to make the work of the business more efficient.