What Is Cloud Payroll? Benefits of Cloud Payroll Software?
by admin / July 11, 2023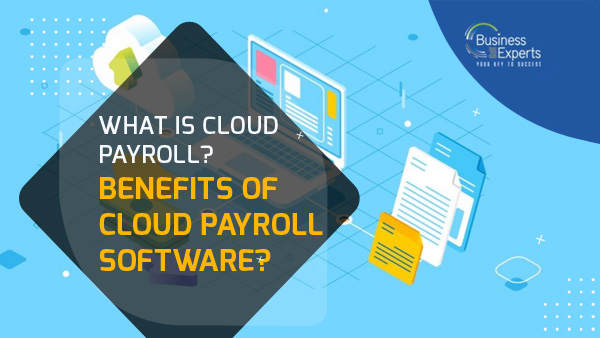 Users may manage every aspect of payroll online by using a computer connected to the internet and cloud payroll. New hires can be onboarded, employee data changes can be managed, and users can run and manage the entire payroll process remotely. Traditional payroll software does not have to be used from a specific location when using Cloud Payroll Software.
Because of its many advantages, many companies, even SMEs, have switched to cloud payroll. Businesses have always hesitated to switch payroll software providers since doing so would require pricey infrastructure upgrades and software purchases. It is now much simpler and more affordable to change "to the cloud" thanks to advancements in cloud technology.
Cloud Payroll Advantages
Saving Cash
Cloud Payroll services enable companies to 'rent' the software on an employee-by-employee basis, avoiding the requirement for high-cost capital expenditures for on-premises outdated systems. Hardware, databases, security, software, and – in the case of in-house payroll – actual headcounts are not required to administer the process and maintain the solution.
Additional cost savings come from the service provider providing and maintaining the IT infrastructure. Integrating programmes and creating other functionality as needed falls under the purview of the service provider. All business sizes can scale quickly and easily with cloud payroll. Cloud payroll allows Employers to provide their staff with greater flexibility and payroll support.
Businesses can pay for and use the resources they require rather than invest in outdated systems whose functionality must be upgraded yearly, saving money on software and the necessary staff to implement the changes.
Flexibility
When working in-office or remotely, payroll professionals can access payroll functions thanks to cloud payroll. Using the solution's online interface, users can oversee all aspects of payroll, including employee onboarding, analytics review, report generation, pay run approval, and employee exit process management. When constraints force employees to work from home during pandemics, Cloud Payroll has proven extremely helpful.
Compliance
To swiftly and effectively respond to legislative changes, firms can use cloud payroll. Monitoring and putting the modifications into effect are the service provider's responsibilities. Changes are made to the central server and relayed to the client in real time. Service providers modify the system to take into account the statutory changes.
With new HRMS regulations being implemented regularly, over 150 pieces of payroll-related law exist. In-house knowledge is available from service providers to guarantee system and customer compliance. The latest developments and features to advance the business are immediately included in Cloud Payroll.
Saving Of Time
An automated approach that reduces processing time for payroll is provided by cloud payroll. Except for approving pay runs, little input is required after data has been submitted into the cloud solution due to solution automation unless employee data needs to be changed.
A legacy system, many of which have a poor track record of longevity and require a lot of effort to administer and improve, is also more expensive in terms of time and resources needed to handle payroll.
Data In Real Time
Employers and payroll specialists can access reporting, analytics, payroll metrics, tax liability, and insights whenever it suits them during the payroll calendar. This provides access to financial and performance data when needed to assist in decision-making. No separate business intelligence systems or intricate data warehousing are required when employing cloud payroll.
Automation
Artificial intelligence (AI) is a feature of cloud payroll solutions that helps to automate procedures. This assists in lowering faults and foreseeing business wants. Checklists are incorporated into the onboarding procedure to ensure compliance and that no crucial information is overlooked when new employees are being set up and managed.
How Secure Is Cloud Payroll?
Payroll stored on the cloud is typically significantly safer than payroll kept on outdated internal systems. When payroll data is kept on-site, it is susceptible to viruses, crashes, and breaches. Payroll depends on a reliable disaster recovery plan, some of which become outdated when organisational changes occur and the project is not updated.
Cloud payroll service providers regularly improve their infrastructure, security, and encryption to minimise breaches and the effects on data.
Summary
Through considerable automation and AI included in the calculation engine, BEMEA streamlines the payroll process, saving organisations both time and money. Both security and payroll accuracy are increased.
On-demand pay, mobile wallets, interactive money management tools, and support services are all available to employees. In addition to improving financial well-being, this offers employees a contemporary, flexible method for receiving payments.
In conclusion, Cloud Payroll is a web-based service that will advance enterprises and enable scalability in the future. Contact us for a casual conversation without commitment if you want to know more about how we might support your HRMS. We'll be pleased to give you a BEMEA demo as well!
To know more you can contact us at info@bemea.com. Follow us on our LinkedIn to stay up-to-date on this solution.