What Are the Three Most Common ERP Types?
by Author / March 13, 2023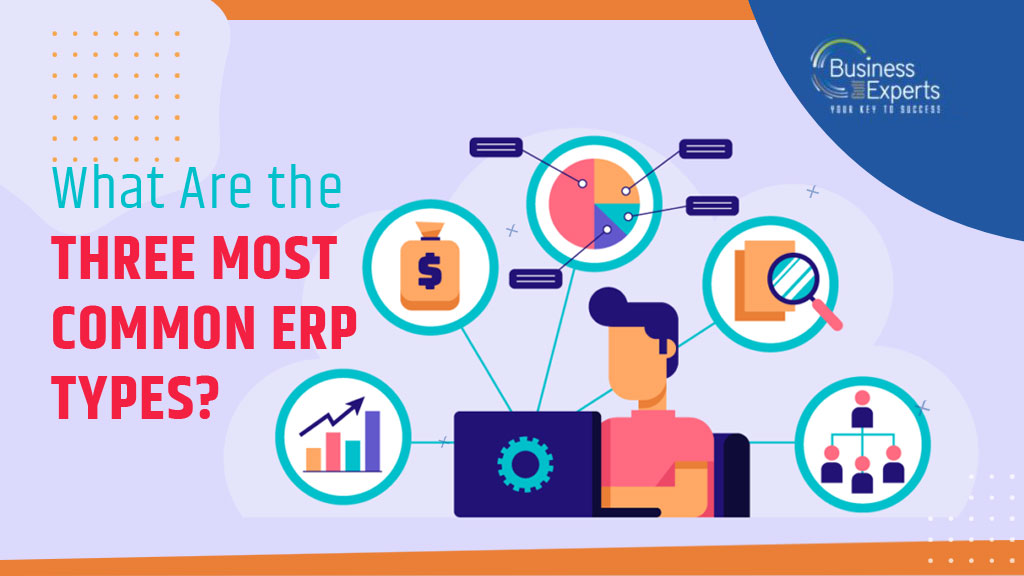 ERP, which stands for "Enterprise Resource Planning," refers to a kind of system used by a firm to organise and manage daily tasks like supply chain, production, services, financials, and other processes. Enterprise Resource Planning (ERP) software (ERP Types) can automate and streamline corporate or organisation-wide functions such as project management, risk management, customer relationship management, and supply chain operations.
Types of ERP Systems & ERP Software Deployment Options
Today's ERP systems come in a wide range of options depending on a firm's needs, functions, and size.
ERP systems can be categorised based on deployment options. Such as cloud ERP, on-premise ERP, and hybrid ERP (some systems in the on-premise and some cloud). Satisfy an organisation's operational needs, and have various deployment options.
ERP Systems For Small And Large Businesses
In the past, "big business ERP" referred to significant firms that frequently implemented onsite/premise. ERP solutions and had ample IT and other support resources to assess, upgrade, and implement their solutions.
With organisation management applications often made to address the demands of a small to big-sized business specifically.
Evaluating whether the ERP system is successfully meeting present and future business needs is more essential than the size of the company.
To avoid the need for expensive customisations, keep up with the quick pace of business change, address emerging technology, and fulfil other recognised criteria.
ERP Types
While a corporation may use more than one ERP solutions system. Such as ERP systems might vary from company to company.
1. On-premises Software
Companies or organizations that use this software keep it up to date on internal servers and in office computers located inside the offices where it is used.
2. Cloud Software
Software as a Service, or SaaS, is the term used to describe cloud based ERP systems. It is a service that requires a subscription, and the service provider will give training and support.
3. Hybrid software
This software combines these two software services. It depends on the hosting and deployment practices used by the user organization and the service. This kind is more adaptable and enables the integration of more recent additions into the current systems.
Various ERP providers offer a variety of deployment model choices.
Benefits
Let's now examine some advantages of ERP systems in the end. These will aid in comprehending how ERP supports an organisation's long-term and growth goals.
Information Automation And Integration
With the use of an ERP system from a Microsoft Partner. A coherent database can be created that offers a one-stop shop for many different company tasks and reports.
Boosts Productivity
Without the aid or assistance of an IT expert ERP solutions and cloud services give users access to analytical data through reports. With the aid of an ERP system, staff members may immediately identify issues (even from a distance), gather data from several departments in less time, and find solutions.
Lowers The Cost Of Operations
Through the integration of separate procedures and data from several departments into a single database, these solutions reduce the amount of time and money spent on unnecessary human interaction and the risk of human error.
Boosts Information Security
Data is fundamental to how businesses operate, function, and use technology. Therefore, having a central data repository—whether on-premises or in the cloud—helps avoid risks and false information relating to using disparate data to produce reports, payments, etc.
Provides a Competitive Edge
When organisations embrace competent, intelligent, and solutions, a Microsoft Partner can elevate a company's score from 0 to 10.
It's crucial to double check everything at this step to ensure that the system you've chosen satisfies all of your requirements. Having trouble deciding where to begin (or continue) your ERP journey? Business Experts Gulf is prepared to assist, whether it's time to switch to the cloud or you need someone to streamline your company's processes.
To know more, call +971 4 421 4909. You can also WhatsApp us at +971 54 328 2117.
Follow us on our LinkedIn to stay up-to-date on this solution.